American Malls Are Beefing Up Security After an Outbreak of Teen Brawls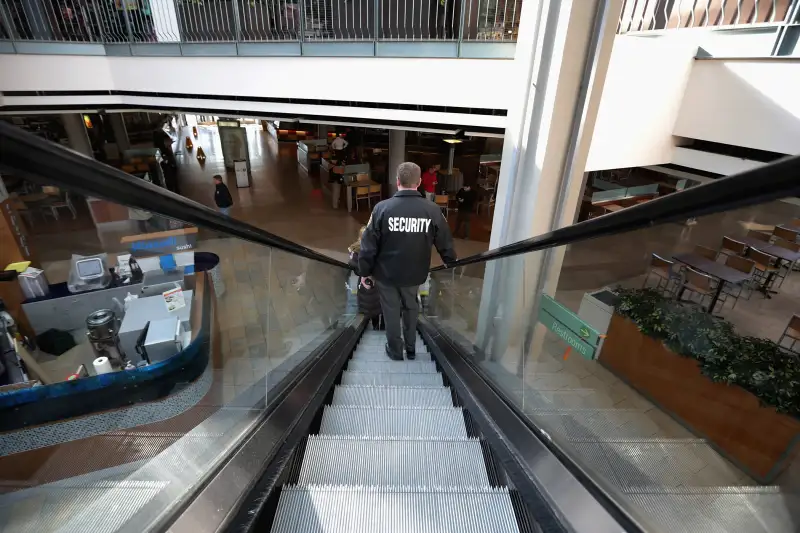 Chip Somodevilla—Getty Images
At least 15 brawls broke out in malls around the country the day after Christmas, as hundreds of teenagers in Ohio, Colorado, North Carolina, Texas, Arizona, and Connecticut were drawn together via social media to participate or just watch the chaos unfold. In the aftermath of the melees, which shut down malls for hours and led to dozens of arrests, mall security and local police are stepping up patrols and considering heightened restrictions on teen shoppers—including bans on youths with no adult guardians.
The bulk of the mayhem occurred on the afternoon and early evening of December 26, which is always a crowded day at the malls because kids are off from school and after-Christmas shoppers are looking for deals and ways to use new gift cards. One mall outside Denver, for example, was shut down by police early on Monday, after an estimated 500 people were involved in a brawl stemming from gatherings planned on social media. At about the same time two time zones away, hundreds of customers ran through a mall in Fayetteville, N.C., in a panic after a large disturbance in the food court. Gun shots were reported, but no evidence has emerged to prove any shots were actually fired.
In total, disturbances erupted in at least 15 malls around the country, the New York Times reported. In most cases, the chaos appears to have been casually premeditated and spread with the help of social media. But the main reason for the brawls seems to simply be that America's teenagers were bored and more than happy to stir up some excitement during the week off from school.
"I don't think there's Dr. Evil sitting around in some chair somewhere directing everybody to do this," Police Captain Gary Haba, of Beachwood, Ohio, told the Times. "It just seemed like kids showed up and they were waiting to start seeing some mayhem."
Obviously, such mayhem is bad for business, not to mention dangerous. To stop further disturbances, "police were beefing up patrols and mall security guards were out in force," according to the Wall Street Journal. The problems didn't disappear on Monday, however. On Tuesday evening, Philadelphia police and mall security had to contend with their second consecutive night of disturbances, as 200 teenagers used Snapchat to orchestrate a massive gathering at a shopping center. Dozens of juveniles ran, screamed, and jumped on tables in the mall's food court, and three teenage boys were arrested.
The Chicago Tribune reported that representatives from mall security forces around the country joined a conference call on Tuesday to discuss measures to quell the disturbances. According to the International Council of Shopping Centers (ICSC), 105 out of the 1,222 malls in the U.S. already have policies restricting teen customers, generally with rules requiring teenagers to be accompanied by adult patrons during certain hours.
Many more shopping centers could add new restrictions in the wake of Christmas week's violence, but mall operators are worried that such policies—like the disturbances themselves—could also be bad for business.
"There are a lot of properties that are hesitant to do it," Stephanie Cegielski, ICSC vice president of public relations, explained to the Tribune regarding heightened restrictions on young shoppers. "We're all cognizant of what online shopping is doing and they want to keep people coming in. They don't want to stifle that foot traffic at all."