Marissa Mayer Hasn't Looked at Her Yahoo Severance Package Yet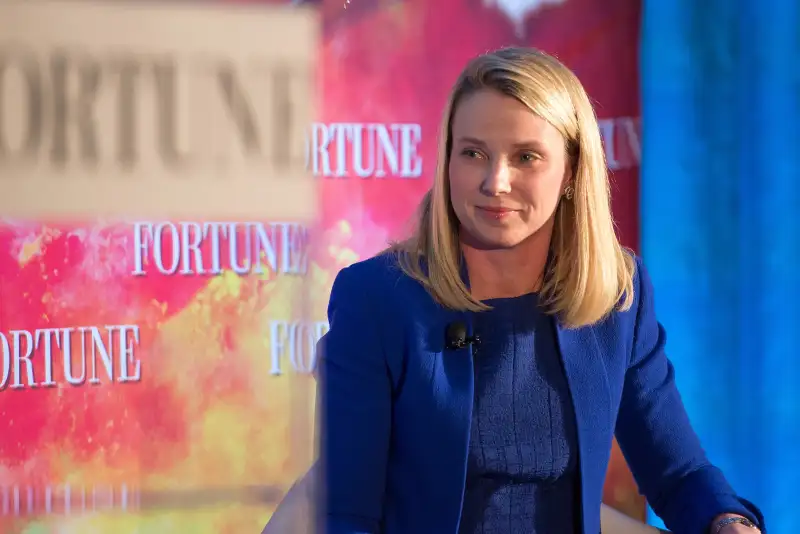 It's still unclear what role outgoing Yahoo CEO Marissa Mayer will play once Verizon's $4.83 billion cash deal to buy the company's core internet properties is done. What is clear is that Mayer will be fine if she decides to leave: She'll receive around $57 million in severance, CNN Money reports.
Not that she's made plans for the money yet.
"I'll be honest I've never really looked at it, so I'm happier to point to the actual filings," Mayer told NPR's Aarti Shahani in an interview about her tenure at the company.
Mayer would have to leave the company in order to secure the tens of millions of dollars, but the company has been vague on what exactly she plans to do once the merger is complete, or what her role would be. Mayer has indicated she won't just walk away.
"For me personally, I'm planning to stay," she wrote in a memo to employees when the acquisition was announced. "I love Yahoo, and I believe in all of you. It's important to me to see Yahoo into its next chapter."
Read Next: What Exactly Is Left of Yahoo?
Mayer was hired over from Google four years ago for a cool $14 million, plus a $30 million signing bonus. According to CNN, Mayer could exit the company after less than half a decade with $219 million in total compensation.