Mark Cuban Gets 1,000 Emails a Day. Here's the Old-School Trick He Uses to Manage Them All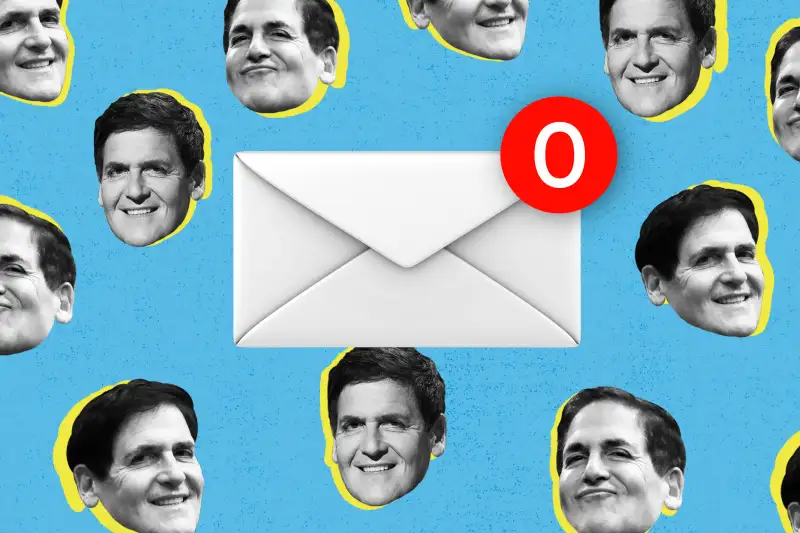 2018 American Broadcasting Companies, Inc. Getty Images
When Mark Cuban bought the Dallas Mavericks almost two decades ago, he wanted to make himself available for the NBA team's fans.
So he displayed his personal email on the jumbotron at the team's arena.
It was certainly a risky idea for Cuban. It's not every day that a prominent businessman and investor — often sought after by hungry entrepreneurs — would make his personal email available to anyone who wants to grab his attention. But, years later, Cuban still makes it public. And he prefers it that way.
Cuban says he receives more than 1,000 emails a day. It's hard to grasp the idea of fielding that many emails on a daily basis but the billionaire says he would take a heavy inbox over an unnecessary meeting or phone call any day.
So how does he manage it all?
"Pretty simple," Cuban explains in an email (yes, email) to Money. "I get emails. I read them."
Cuban typically spends three or four hours a day scouring, prioritizing and responding to the myriad of messages in his inbox. He doesn't have a preference over using his phone or computer. And, he says, no one helps him wade through his hefty inbox.
To manage it on his own, Cuban treats his email like a tickler file — an old-school productivity and organization hack that resembles a filing cabinet and helps you prioritize your to-do list.
"If I need to respond," he continues, "I use it as a tickler by making my unread emails work as a to-do list. If it's unread, I have to get to it."
Strategies for managing your inbox draw, perhaps surprisingly, much debate. Some leave no email unread — viewing it as an accomplishment and sigh of relief. Others, as The Atlantic detailed earlier this year, have come to terms with the fact that they will not be able to keep up with their unread messages.
For Cuban, it's all about prioritization, whether he reaches that magic zero or not. "Things that need to get done get done," he says. "The fact that it's in an email doesn't change its importance."
But what about hate mail?
"If there is value or something impactful, I'll respond," Cuban writes. "If it's just hateful, I'll hit the delete button."