McDonald's Is Bringing Back Its Wildly Popular Dollar Menu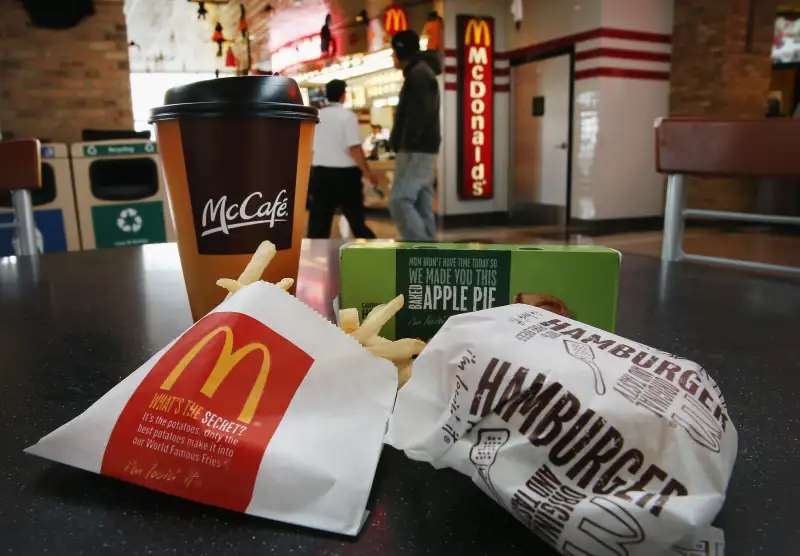 McDonald's has announced the return of its popular Dollar Menu, with plans for an early-2018 rollout across the country. The value menu will contain items costing $1, $2 and $3, according to the company.
The old Dollar Menu, which offered a McDouble cheeseburger, four Chicken McNuggets, and a large sweet tea for $1 each, was discontinued in 2014 despite being popular with customers. However, it was less popular with franchise owners, who said it stretched profit margins too thin. To address these complaints, the new menu's pricing will be different from its predecessor.
Since repealing the Budget Menu, McDonald's has experimented with other cheaper options—including the McPick 2 for $5—which have achieved limited success. The company hopes the new nationwide dollar menu will reinvigorate its position as the go-to fast food chain for cash-strapped consumers.
The chain has reversed its fortunes in the last two years, and is now growing at a rapid rate after a period of stagnation. On Tuesday, McDonald's reported that U.S. sales in outlets open for at least one year had risen 4.1%, a higher figure than predicted.