McDonald's Is Making a Power Move to Compete with Starbucks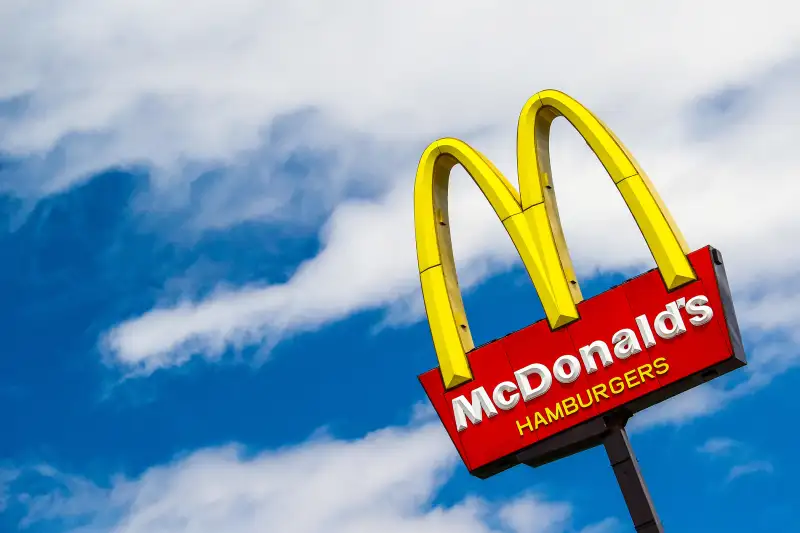 If you're not already lovin' McDonald's, the fast food chain hopes to change that by creating a new loyalty program.
The fast food giant has announced plans to develop a rewards program, which will be rolled out late this year or in early 2017, according to Nation's Restaurant News. The program would build upon McDonald's recently-launched smartphone app. In many markets, the app features a beverage loyalty program that gives customers a free McCafé drink after they have purchase five.
The new rewards system—which may be an effort to keep up with breakfast competitors like Starbuck's and Dunkin' Donuts, which already have their own loyalty programs—would be "more robust" than the existing features on the app, McDonald's USA president Mike Andres said in a conference call on Wednesday. "We're working on a customer-designed loyalty program that we think will be as good as there is out there in the marketplace."
McDonald's has recently ramped up its breakfast offerings, instating a wildly popular all-day breakfast menu in October 2015 and testing new items like the Chicken McGriddle sandwich in certain locations.
The new loyalty program would likely offer rewards based on the number of restaurant visits customers make each month, Andres explained. After loyalty members accumulate sufficient credit for a reward, patrons would likely have a limited window to take advantage of deals offered through the program.
The move is consistent with McDonald's stated desire to use technology more effectively. It's turned around its reputation for failing to embrace tech by building up its digital team and adding Google executive Margo Georgiadis to its board of directors. The chains says it hopes to use information it's collecting on customers' buying habits to entice them to visit stores more frequently.
Read Next: Why Dunkin' Donuts Loves Starbucks' New Rewards Program
The timing of McDonald's announcement comes in the wake of negative reaction surrounding Starbuck's announcement last month that it would make changes to its loyalty program. The current program gives My Starbucks Rewards members one "star" per transaction, while the new system, which will launch in April, hands out two "stars" for every dollar spent. It's caused some customers to complain that the change favors those who spend more money at the coffee chain, rather than those who make more frequent Starbucks visits.