McDonalds Is Giving Away 6 Million FREE Big Macs. Here's How to Get One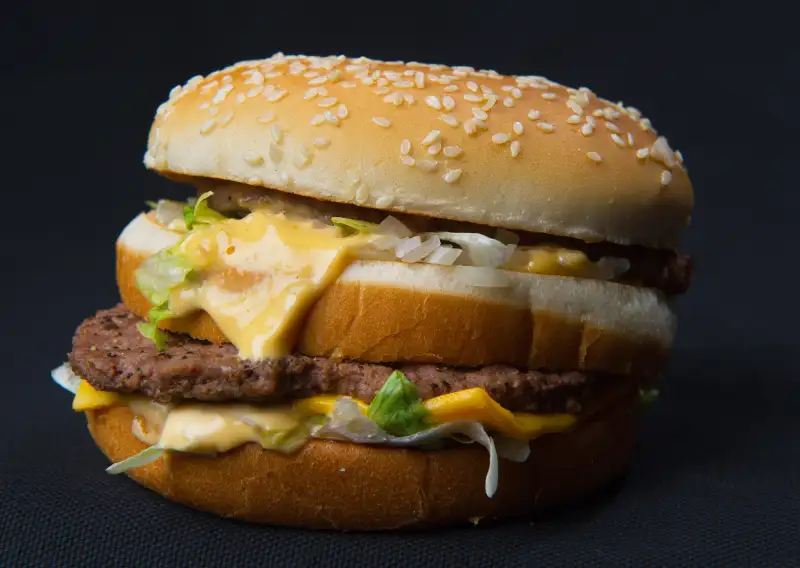 PAUL J. RICHARDS—AFP/Getty Images
Free Big Mac alert! McDonald's is celebrating the 50th anniversary of its iconic burger with the creation of a new currency — the "MacCoin" — that can be used to buy one thing only: a Big Mac.
McDonald's says that it will start distributing commemorative MacCoins on Thursday, August 2. You can get a MacCoin simply by purchasing a Big Mac at a participating McDonald's, including 14,000 locations around the U.S. and many more worldwide.
McDonald's has more than 6.2 million MacCoins ready for distribution in 50+ countries around the globe, and locations will hand them over to Big Mac-buying customers while supplies last.
Each MacCoin can be redeemed for a free Big Mac anytime from Friday, August 3, through the end of 2018.
Starting today, McDonald's customers will be given five different kinds of MacCoins — one for each decade the Big Mac has been around. One MacCoin celebrates the 1970s with a flower power image. The 1980s MacCoin "alludes to pop art," McDonald's says. The MacCoin for the '00s focuses on technology, and so on.
Each coin can be traded in for a Big Mac at any participating McDonald's around the world. The deadline for swapping MacCoins for burgers is December 31, 2018.
The MacCoin actually isn't the first time that Big Macs have been viewed as a stand-in for real currency. Since 1986, the Economist has maintained the Big Mac Index, which tracks the local prices of Big Macs in dozens of countries to see which currencies are overvalued (or undervalued) relative to the U.S. dollar. "Differences in local prices – in our case, for Big Macs – can suggest what the exchange rate should be" from country to country, the Economist explains.
Some fast fans will probably stash away their commemorative MacCoins rather than redeem them for Big Macs. It's also inevitable that the collectible MacCoins will start showing up for sale on eBay — and they'll probably sell for a price much higher than the average Big Mac.