Meet the 24-Year-Old Entrepreneur Who Just Launched a Careers Site for Pot Jobs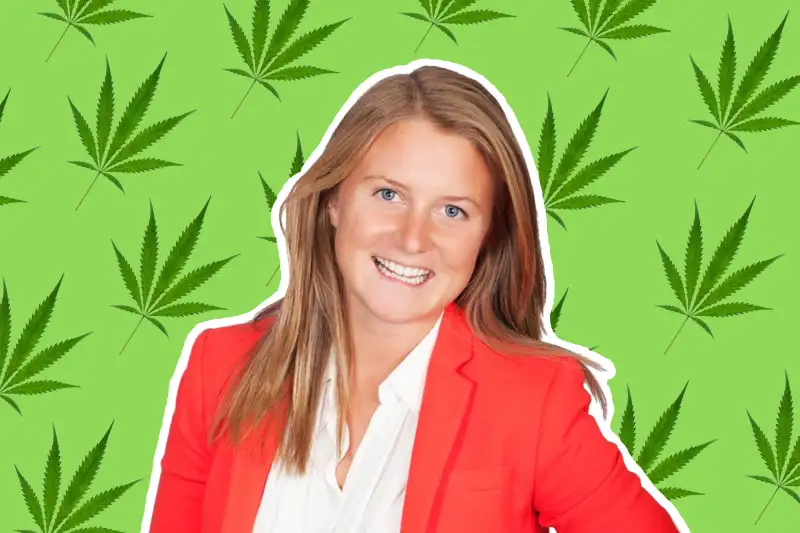 Courtesy of Vangster, Photo Illustration by Money
Go ahead and make your stoner jokes. It won't bother the $7 billion cannabis industry one bit.
Legal weed now employs an estimated 120,000 people; a figure that's expected to triple in the next few years, according to the research firm New Frontier Data.
For the weed dispensaries, farms, and software companies that will create the bulk of those jobs — and the job seekers who take them — there's a new interweediery (you're welcome).
Vangsters, a digital job platform à la Monster.com or Indeed, rolled out this Wednesday with more than open 100 pot-specific positions. There are some salaried gigs, mostly in management roles at distribution and manufacturing facilities, but the bulk of the open spots are compensated hourly. Plant harvesters, trimmers, and salespeople ("budtenders," if you will) make up the lion's share.
Karson Humiston, a Denver-based 24-year-old entrepreneur who founded parent company Vangst Talent Network as a college student, has helped cannabis companies fill job openings for the last two years. Since then, her 20-person recruiting team has paired 3,000 people with pot jobs — and aims to fill another 10,000 by 2020.
Until now, Humiston has focused on recruiting top-level jobs like C-suite executives and food chemists for cannabis start-ups. The job board, which is free for users who fill out profiles and $70 a month for companies, caters to a broader array of positions.
"The bulk of the industry, about 75% of the open jobs, are for people in dispensaries, cultivators, brand ambassadors, and other intermediate and entry-level-positions," she says. "Companies don't necessarily need a recruiter to fill these jobs, but they do need a place to showcase them."
Most cannabis jobs, from entry to top level, have comparable salaries to the industries they poach from, according to Humiston. "Budtenders," workers who sell weed to customers in dispensaries, make about $10 to $15 an hour; slightly higher than the average retail salesperson. Since most cannabis companies are still in the start-up phase, new hires often get equity in the business, too, and specialized knowledge that can easily turn into a career path.
"There's more growth opportunity," she says. "I've heard of people who started as a trimmer, and five years later are running the facility."
High paying gigs available include a director of cultivation will make between $100,000 and $130,000 a year, a director of extraction will make $80,000 to $110,000 and a dispensary manager will make between $50,000 and $60,000.
There's still some stigma attached to the pot industry, Humiston admits. But after the 2016 election, in which eight states voted to legalize marijuana, bringing the total number of states with medical marijuana laws to 28, it's gotten a lot easier to fill open jobs.
"In my office, I have a chalkboard of all the positions we're filling, and the industries we're pulling from," she says. "Restaurant managers, retail managers, lab workers, food growers. All kinds of people are willing to make the switch."