Meet the World's Oldest Billionaire, a Mysterious 100-Year-Old Shipping Magnate Who Has 14 Kids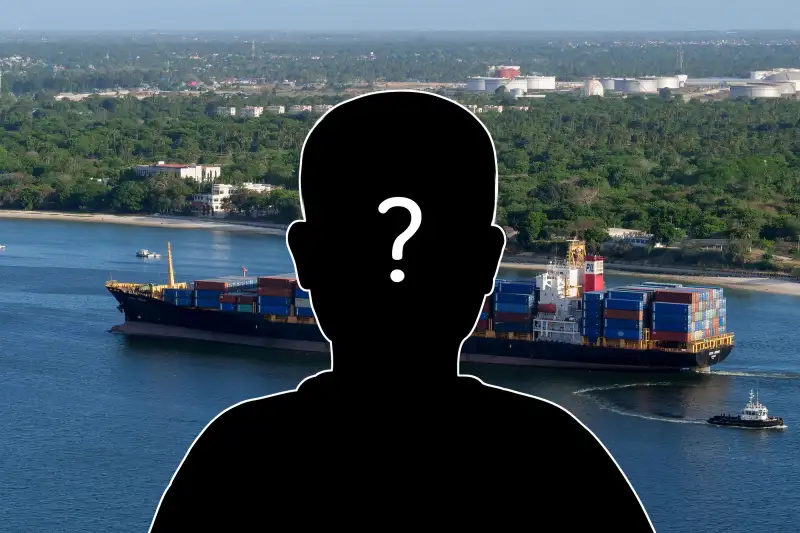 (ship) Joerg Boethling—Alamy; (silhouette) Getty Images
The world's youngest billionaire can learn a thing or two from the world's oldest billionaire. That title currently belongs to 100-year-old Chang Yun Chung, a shipping magnate based in Singapore who's been steering his company for over 50 years—and only recently seems to be slowing down.
Chang earned the bragging rights of being the most elderly billionaire when David Rockefeller, the last surviving grandson of oil tycoon John D. Rockefeller, died in 2017 at the age of 101. The torch was then passed to the Singaporean when he was 98. Right behind him at the moment are Aloysio de Andrade Faria, 98, a Brazilian doctor-turned-banker worth $2.2 billion; and Marcel Adams, also 98, a Canadian real estate investor worth $1.7 billion.
That's not a bad way for Chang to enter his 11th decade on this earth.
Born in 1918, Chang, also known as Teo Woon Tiong, started his shipping career in Singapore in 1949, working for another company for 18 years before striking out on his own. The Chinese immigrant graduated from Xiamen Datung College in China, and has served as director for many companies, including Tranpac Shipping Enterprises Limited of Hong Kong.
Beyond his business accolades, very little is known about Chang, who shies away from the limelight. During one rare television interview he hinted at his secrets to success: "I'm hard-working, I'm very honest with everyone," he said. "Whatever I promise, I always fulfill my promise. That is my principle."
Chang cofounded his Pacific International Lines in 1967, when it was a coastal operation with only two used ships, and one of the first of its kind. Over the decades, the company expanded into container shipping and now has a fleet of 160 vessels. It's the largest privately owned shipping line in Singapore.
But they're not stopping there. In 2016, PIL signed a Memorandum of Understanding (MOU)—a type of strategic partnership to coordinate resource allocation—with China Merchants Port, a Hong Kong-based holding company, in order to develop new markets in Southeast Asia, South Asia, and Africa. At the same time, his wealth has steadily increased, from an estimated $1.7 billion in March 2017 to his current $1.9 billion.
Pacific International Lines is also making interesting moves in tech. The company is working on innovations in trade logistics using a blockchain system, in partnership with port operator PSA International and IBM Singapore. This should cut down on costs and make the complex exchange of documents involved in shipping more seamless.
The growth has made Chang one very rich centenarian. He's worth $1.9 billion as of November, according to Forbes. Despite his immense wealth, he has some work to do if he wants to catch the top moguls across the globe. He ranks as the 15th richest person in Singapore in 2018, and sits at No. 1,284 worldwide.
The self-made man has finally relinquished some of his power, recently handing over control of PIL to one of his 14 children. In April of this year, he announced that he was stepping down as chairman, giving the job to his son and managing director Teo Siong Seng (also known as SS Teo). Chang also retired from the board, though he'll remain as chairman emeritus in an advisory role.
"I have worked closely with SS for more than 30 years and I am confident that he can provide the executive leadership necessary to bring PIL forward," Chang said in a statement.
If his son follows in Chang's footsteps, his future in shipping looks lucrative.