Veterans and U.S. Military Get Free Admission to Theme Parks and Museums Over Memorial Day 2019 Weekend. Here's Where to Go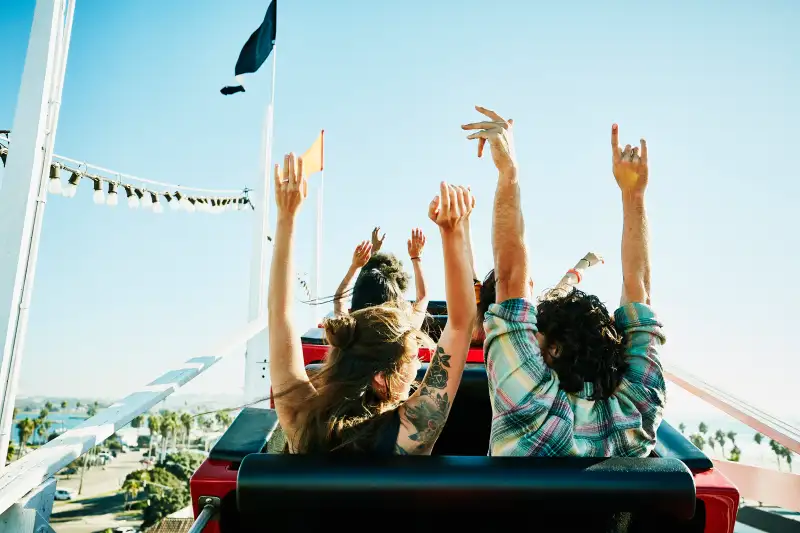 Thomas Barwick—Getty Images
Memorial Day weekend may mark the unofficial start of the summer, but the real reason the holiday was created was to honor and remember those who died while serving in the armed forces.
As a small token of appreciation for the sacrifices made by members of our military and their families, there are Memorial Day 2019 free admission deals available to guests with military ID at museums, theme parks, and other attractions all over the country.
Theme parks like SeaWorld and California's Great America are giving free admission over Memorial Day 2019 weekend to guests with military ID. Many museums, aquariums, and historic attractions have free admission offers too. In many cases, these special military deals extend to family members, and free admission is sometimes available not just over the holiday weekend but for weeks and even months beyond.
Unfortunately, you shouldn't expect to get free tickets at Disneyland over Memorial Day or any other time of the year, but there are some military discounts available year-round to Walt Disney World in Florida and other Disney parks. Discounted tickets (but not free admission) are also available to Universal Studios parks, but be warned: Sometimes the military discount is as small as a measly $3.
Here are all the places you can get free admission with military ID. Happy Memorial Day weekend!
Through the SeaWorld "Waves of Honor" program, military veterans can get one-day free admission for themselves and up to three dependents to SeaWorld in Orlando, San Antonio, or San Diego, anytime now through June 9. Additional discounts are available year-round for active-duty military and veterans to all SeaWorld theme parks, including Busch Gardens, Sesame Place, and Discovery Cove.
Cedar Fair owns several theme parks around the country, and all have discounts for veterans, active-duty military, and their families around the year. What's more, parks such as Dorney Park (in Pennsylvania), Kings Dominion (Virginia), and California's Great America (in Santa Clara) offer free admission on Saturday, Sunday, and Monday of Memorial Day 2019 weekend for all veterans and active-duty military, plus big discounts for up to six friends or family members. The company's flagship Cedar Point theme park in Ohio offers free admission for guests with military ID throughout the entirety of Memorial Day 2019 weekend, as well as every Monday now through Labor Day on September 2.
Legoland parks around the country have different discounts for guests with military ID. At Legoland Florida, active service members get free admission every day of the year, while veterans and military families get "deeply discounted" tickets. The Legoland California Resort also offers big discounts on admission (up to 50% off) and hotels.
Historic Colonial Williamsburg in Virginia gives free admission to veterans and active-duty military and up to three direct dependents throughout Memorial Day weekend (Veterans Day weekend, too). If you can't visit on those holiday weekends, Colonial Williamsburg also offers free admission on any one day of the year for guests with military ID and up to three direct dependents.
The Mystic Aquarium in Connecticut gives veterans and active-duty military with ID free admission throughout Memorial Day 2019 weekend, from May 25 to May 27. A $10 per-person discount is also available for each military family member.
Active-duty military and their families get free admission to over 2,000 museums thanks to the Blue Star Museums program, part of a nonprofit that supports service members. What's more, you can get free admission at participating museums for the entire summer, from Memorial Day weekend through Labor Day. Among the museums and cultural attractions where free admission is available are places such as Adler Planetarium and Shedd Aquarium in Chicago, the Getty Center in Los Angeles, and the American Museum of Natural History and the Museum of Modern Art in New York City.