This City Is the First to Help Pay Off All Employees' Student Loans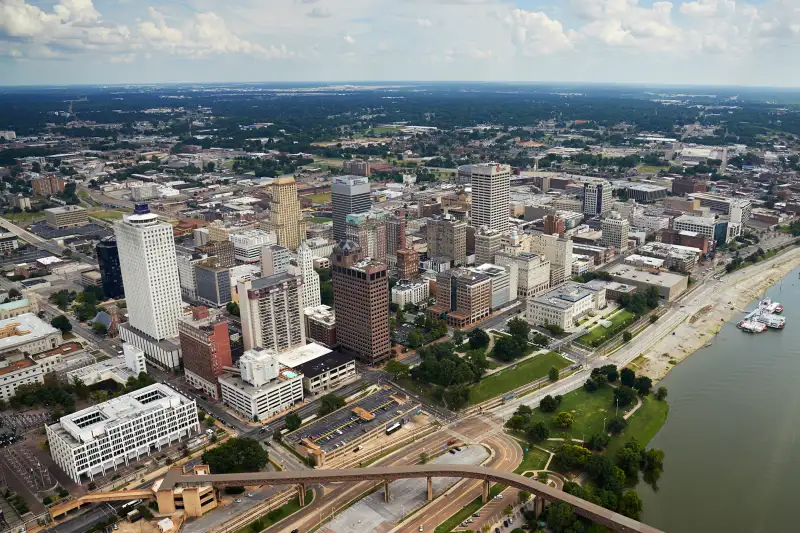 Getty Images—This content is subject to copyright.
Memphis will become the first municipality to offer its employees financial assistance paying down their student loans, city leaders announced Thursday.
The 20th largest city in the country, Memphis will contribute $50 a month to the student loan account of any employee who's worked for the city for at least a year. In doing so, Memphis joins a small but growing list of employers to introduce student debt repayment as a workplace benefit.
While only about 4% of companies offered some form of student loan assistance in 2016, that could increase five-fold to 20% by 2018, according to a survey of 320 companies by Willis Towers Watson.
Yet benefits run the spectrum, from debt counseling to a payroll deduction for payments. Some employers have even launched a plan that calculates a retirement match based on the amount an employee is paying in student loans.
Memphis is looking to address recruitment and retention challenges, especially within its public safety departments, says Alex Smith, the city's human resources chief. City officials also pointed to a report from the Federal Reserve Bank of St. Louis that found per capita student debt levels in Memphis increased 5% between the first quarters of 2015 and 2016, compared to 3% growth nationally. The report found the largest growth was among borrowers aged 41 to 50, with the average balance for a borrower in Memphis at $31,000.
The city's contribution, managed by outside administrator Tuition.io, will be applied only after an employee pays the minimum monthly amount. It can be applied to federal or private loans, and there's no requirement that you must have earned a degree, so people who dropped out of college—those most likely to struggle to repay loans—can take advantage, too. But the debt does have to be for the employee's own education; parents cannot use the benefit to pay off loans they took out for their children.
While Memphis is the first city to offer student loan payments to all employees, other government bodies have paved the way. Federal agencies routinely help pay down employees' federal student loans. There also are both local and state governments that offer student loan refinancing programs or loan forgiveness programs for professions such as nursing and teaching.
Both federal and local public sector employees can currently qualify for Public Service Loan Forgiveness, too, although that program requires 10 years of work before the benefit is applied. (It may also be in jeopardy under the Trump administration.)
In the private sector, student loan repayment benefits have taken off largely in the financial, professional, and technology industries. There is currently no tax incentive for employers to offer those benefits—and for workers, student loan payments count as taxable income.
That may change, however. At least 10 states have introduced legislation in 2017 to either make employer student loan payment contributions tax-free or to offer some type of tax credit to encourage employers to offer it, according to the National Council of State Legislatures.
Even without legislative help, experts predict companies will increase student debt-related benefits. "It is growing like a brush fire," says Amy Hollis, voluntary benefits leader at Willis Towers Watson.
Student loan assistance serves two purposes for employers: It's a recruitment and retention tool, as well as an employee wellness program aimed at reducing stress, Hollis says. While many employees report worrying about finances during work hours, a recent survey found that was more common among millennial workers.
Because the benefit is so new, there's little data (and even less available publicly) about who participates and to what effect. Amy Li, an assistant professor of higher education and student affairs leadership at the University of Northern Colorado, says tracking program outcomes will be key. In Memphis, for instance, she says she'd want to know the demographics of the city employees, and to see data comparing how city workers fare with their student debt, compared with private sector workers.
That sort of an evaluation isn't planned for Memphis. But Smith, the HR director, says the city will closely track participation of the estimated 6,000 eligible workers and collect feedback from employees.