Olympian Michelle Kwan Says Doing This One Thing Will Make You More Successful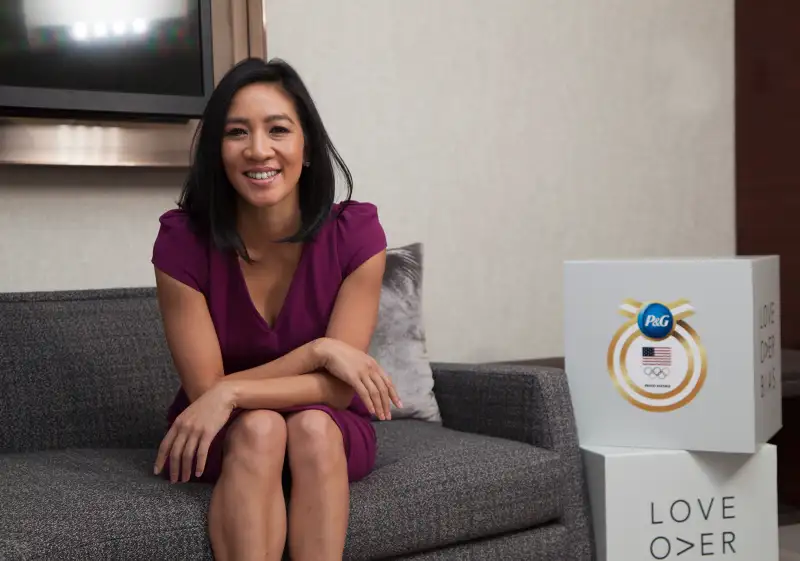 Courtesy of Hitesh Toolsidass
In the decade after Michelle Kwan was forced to withdraw from the 2006 Winter Olympics due to a severe injury, the legendary figure skater has accomplished a lot off the ice.
A board member of the Special Olympics, a diplomat and once a coordinator for Hillary Clinton's 2016 presidential campaign, Kwan told Money she has not stopped following her passions — a career move that has been greatly aided by the lessons she learned while ice skating.
But you don't have to be an Olympic medalist or World Champion figure skater to learn those lessons. Indeed, Kwan said playing any kind of sport can be the secret to success.
"I would encourage people to participate in sports," Kwan told Money this week. "You don't have to dream of being an Olympic or a professional athlete."
Kwan cited a recent study that found a hefty majority of executives play or have played some kind of sport — particularly with women in C-suite level positions. An overwhelming majority, 96%, of the women surveyed by Ernst & Young said they played sports.
While Kwan is best known to Americans for her legacy on the ice, she said she has faced a number of hardships while a competitive figure skater that have informed her career today. There were the times she fell during a routine in front of millions of viewers. Or when she didn't quite capture that Olympic gold, including the time she took home the silver instead of gold at the 1998 Olympics in Nagano, Japan, where she was favored to win.
After competing in the Olympics twice, Kwan went on to earn her undergraduate and graduate degrees and became a diplomat for the United States as a public advocacy envoy through the U.S. State Department. Kwan is currently working on the 2019 World Summer Games through the Special Olympics in Abu Dhabi.
Kwan said the setbacks she experienced on the world stage at the Olympics only made her hardships during graduate school at Tufts University several years later more manageable.
"That's the grit and perseverance that you learn in sports that is a life lesson," Kwan said. "When I was in grad school, I thought that was how you fall — but you don't fall in front of thousands of people, and you learn from your mistakes."
"As an athlete that's something I always take with me," she added. "You fall every day, whether it's in a job, or you miss something else, but you learn how to do it better next time. You learn it in sports. That's a life lesson."
Anacleto Rapping—LA Times via Getty Images
As Money has reported, competing in sports at a young age could help people develop essential leadership skills and confidence that can help in their careers outside of the sport. Additionally, studies detailed by Money have shown former athletes make more than non-athletes in the workplace.
Certainly, however, being able to compete in sports like ice skating for Kwan did have a lot to do with resources and access. Kwan, the daughter of Hong Kong immigrants in California, said her family struggled financially, and made sacrifices for her to achieve her dreams. Kwan specifically pointed to her mother, who not only helped support her goal financially when she asked to start taking private skating lessons at the age of seven, but also encouraged her to stay strong when she felt lonely.
"The biggest lessons I learned were probably the times where I had the biggest setbacks and the biggest challenges — when I had the biggest jumps forward and lessons learned," said Kwan, who has partnered with Procter & Gamble for the company's latest version of its "Thank You, Mom" campaign, ahead of the 2018 Olympics in Pyeongchang.
"Even at a young age when you start to do well, it's tough because it's lonely on top, and I wasn't the most popular. It's having that advice from your mom that 'You can do it, just stay focused. People are going to be jealous, but don't let that distract you from what you want to achieve.'"