Why Michelle Williams Was the Perfect Person to Call for Pay Equality at the Emmy Awards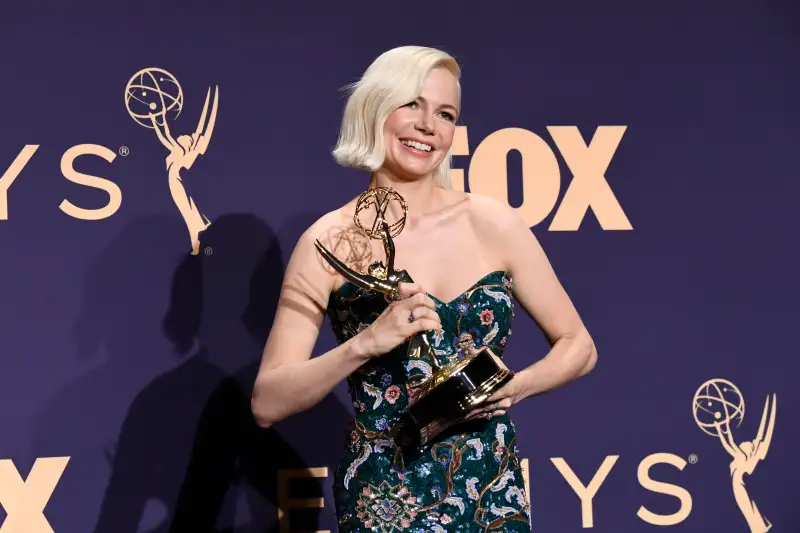 Frazer Harrison—Getty Images
Michelle Williams made an impassioned speech last night at the 2019 Emmy Awards calling the entertainment industry out about the importance of equal pay — especially for women of color.
"Thank you so much to FX and Fox 21 studios for supporting me and paying me equally," Williams said, while accepting the Emmy for her role as Gwen Verdon in the FX production "Fosse/Verdon." "Because they understood that when you put value into a person, it empowers that person to get in touch with their own inherent value."
Williams, a four-time Oscar nominee, took a moment in her speech to advocate in particular for more marginalized groups.
"And so the next time a woman — and especially a woman of color, because she stands to make 52 cents on the dollar compared to her white, male counterpart — tells you what she needs in order to do her job, listen to her. Believe her," Williams said.
Michelle Williams knows about pay disparity issues firsthand. Her rousing Emmys speech comes over a year after USA Today reported that she received less than 1 percent of her co-star Mark Wahlberg's $1.5 million paycheck for reshooting scenes in director Ridley Scott's All The Money In The World. That pay gap led to a public outcry from industry buffs, such as Jessica Chastain, who shamed the production company and executives.
Wahlberg, who was represented by the same agency as Williams, wound up donating the $1.5 million in her name to the Time's Up movement as an act of solidarity.
Earlier this year on Equal Pay Day at Capitol Hill, Williams told her story and called politicians to action as she spoke out in support of the Paycheck Fairness Act. "I've been a working actress since the age of 12," Williams said to members of Congress. "I've been accredited by my industry at the highest levels, and that still didn't translate to equal compensation."
On Sunday night at the 2019 Emmys, Williams thanked FX for trusting her with the part and empowering her to fulfill her role, in whatever way and at whatever cost she seemed necessary. With the Emmy win, their belief in her seems to have paid off. "I see this as an acknowledgment of what is possible when a woman is trusted to discern her own needs, feels safe enough to voice them, and respected enough that they'll be heard," Williams reflected.
Equal pay has become a hot topic for acceptance speeches in recent years, most memorably with Patricia Arquette's Oscar win speech in 2015, when the "Boyhood" actress called for the industry to fight for equal rights and equal pay for women.