What Millennial Women Need to Know About the Earnings Gap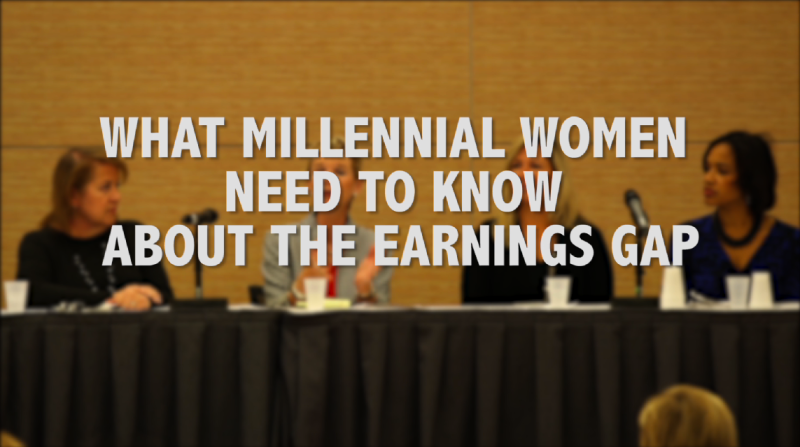 Money hosted a panel session at the 2015 Financial Planning Association conference in Boston to address the question: Do men and women need different approaches to their finances?
Diane Harris, editor at Money, talked about the earnings gap between men and women and how it might affect young women in the workplace
"When we look at younger women and millennial women, their earnings, in many cases, are on par, near to par, or in some professions even make more than men of comparable experience and educational background," said Harris. But that's not the full story.