Millennials Prefer Debit Cards to Credit Cards. Here's Why They're Wrong.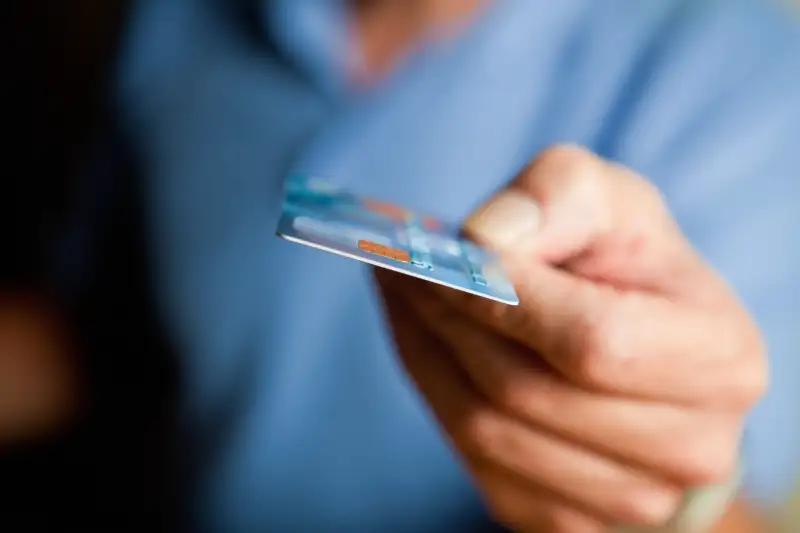 Millennials are still getting it wrong on credit cards.
Although credit cards offer users an array of advantages, seven out of 10 millennials say they would prefer to use a debit card, rather than a credit card, for their purchases, according to a survey by Chime, a mobile bank account. This finding dovetails with other research that shows Generation Y isn't keen on credit products.
There are some legitimate reasons for them to be hesitant about embracing credit, especially if they have trouble controlling their spending in general. Over the last decade or so, there have been abundant stories about college kids struggling with credit cards -- particularly before the CARD Act banned a number of deceptive or misleading practices, and made it much more difficult to qualify for a credit card before the age of 21.
By and large, though, consumers are much better off using credit for their purchases and are putting themselves in a bind by relying solely on debit products. If you are one of those millennials who reaches for a debit card at the cash register, here's why you should think about changing your behavior.
Read next: These Are the Best Credit Cards Right Now
Better Fraud Safeguards
A debit card and a credit card may look similar in the palm of your hand. But if they get hacked or stolen, the way your account is treated by your financial institution is very different.
"If a fraudster uses your credit card, the maximum personal liability you could face would be $50," says NerdWallet's Sean McQuay. "This amount could be $500 or more on a debit card.
"Further, if you report a fraudulent charge on a credit card, the amount is almost immediately refunded," he adds -- "well before you'll need to pay off the monthly bill. This refund speed is much slower with a debit card, often taking up to two weeks -- meaning you could be left with an empty bank account while your bills go unpaid."
That means that if someone steals your debit card and spends all your rent money, it could be a while before your landlord gets her check.
Read next: Here's Why Your Credit Card Now Has a Chip and Why You Should Care
Credit History
Credit cards also have a role for young adults trying to establish a credit history before it comes time to finance bigger purchases, like a first home. "Credit cards help build a credit history and debit cards don't," says Credit.com's Gerri Detweiler. "One of the factors that makes up your credit scores is the age of your accounts. Older accounts help your credit history, and it's hard to fudge this factor if you want to build credit fast."
The Fair Isaac Corp., or FICO, bases 15% of your credit score on how long you've had credit. The longer you wait, the longer it will take to improve your score. And your credit score generally determines how much interest you are going to pay when you try to borrow money, as with a mortgage; your credit report could even affect your ability to rent an apartment, or get a job or a cell phone plan.
"All these things involve a credit check and having no credit history is only one step above having bad credit," says CreditCardForum.com's Ben Woolsey.
Rewards
There's another advantage to credit cards. By picking the right cards and spending carefully, you can leverage your purchases to get either cash back or travel rewards. Money Best Credit Card American Express Blue Cash Preferred, for instance, offers 6% back on all spending up to $6,000. By swapping one piece of plastic for another, you can cash in on an extra $360 a year.
If you're a first-time cardholder, you're unlikely to qualify for such a high paying rewards card. Instead, look to another Money Best Credit Card winner -- Northwest FCU FirstCard, which is designed for new borrowers. Keep in mind, though, you shouldn't spend more than 20% to 30% of your available credit a month while you're building up a credit history.
Millennials might be tempted to go the debit route because they fear that credit cards will encourage them to spend more than they actually have. But living within your means is possible with a credit card in your wallet.
"Millennials can still budget with credit cards. I do," says McQuay. "For example, if you have $1,000 in your bank account free for spending, simply make sure your credit card balance never exceeds $1,000" -- something you can monitor online or with most credit card apps. "Budgeting doesn't need to automatically become complicated when credit cards are involved."