Even Millennials Want Face Time at Work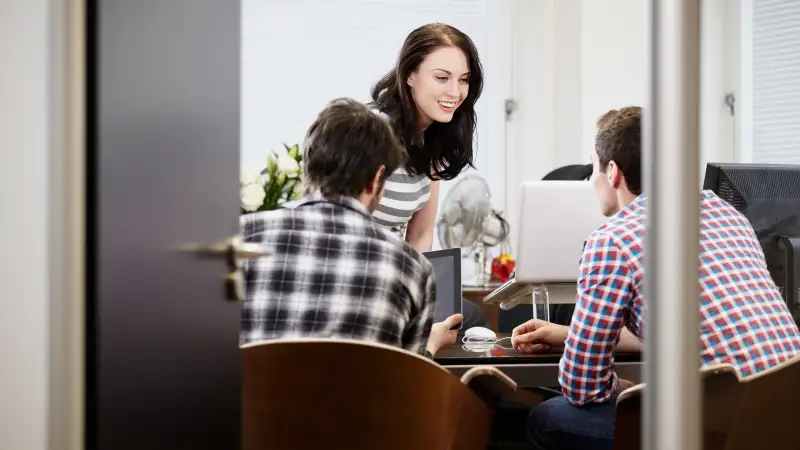 Image Source—Getty Images
Most people automatically assume that younger generations are tech-savvy. Back when I was working for a Fortune 200 company, I was moved from a product marketing position to an Internet marketing job solely on the basis that I was young—and therefore I must be highly proficient with technology.
The next assumption people make is a related one: The thinking goes that not only are millennials "good" with technology and social media, but that they prefer these forms of communication above all others, including old-fashioned in-person meetings. However, over the past few years, I've conducted two research studies comparing the workplace expectations and behaviors of all generations, and the results completely contradict the stereotypes about how members of Gen Y and Gen Z want to communicate at work.
In 2013, I partnered with American Express on a study that compared the workplace expectations of Gen Y and their Gen X and Baby Boomer managers. We found that despite the popularity of technologies such as Skype, instant messaging, texting, and social networking, traditional forms of communication were still the most common ways these generations interacted. Two-thirds of managers said that in-person meetings were their preferred mode of communicating with millennial employees, and nearly as high a percentage of millennials (62%) felt the same way about how they prefer to communicate with their managers.
This year, I partnered with Randstad US, the third-largest staffing organization in the United States, on a study we're releasing today. This one compares Gen Y and Gen Z workplace expectations in ten different countries. Gen Z—those born between 1994 and 2010—is widely regarded as the most wired generation ever, yet we found yet again that they too like in-person communication best of all. Around the globe, more than half of Gen Z (51%) and Gen Y (52%) chose the face-to-face meeting as their preferred form of communication, while fewer than 20% of both generations said they prefer email.
What this tells us is that in another year and two, when members of Gen Z enter the workplace, they will expect to have in-person meetings and be in an environment where they can make friends and be social face to face. This is good for companies that want to maintain their cultures and for managers who are accustomed to communicating in-person and rely less on technology.
What these studies show is that face time is still very important in the workplace, despite the fact that one in every five (or 30 million) Americans work remotely at least once per week. Managers expect and reward face time, and feel that regular in-person communication adds to the company culture. This is one of the reasons why working at the office is mandatory at companies like Yahoo! and Best Buy.
What both studies also demonstrate is that while technology may be wonderful, efficient, and convenient, the benefits are limited. We innately need to be around other people. As good as technology gets, we still value in-person meetings highly. No matter what generation we're talking about, the vast majority of employees don't want to be alone, isolated from coworkers and managers. I worked from home for four years, and it was a huge challenge as a business owner. So now I have an office, and the expense has been worth every penny.
When you're at an office, or a networking event, you can really get to know the person through their emotions, facial expressions, and gestures—all of which you wouldn't be able to grasp if you were communicating virtually. That is why in-person relationships are stronger and can lead to better opportunities from a career development perspective. While you might have hundreds of Facebook friends and thousands of Twitter followers, the people you meet and get to know in the real world are more likely to go out of their way to support you. Every generation seems to understand this.
Dan Schawbel is the New York Times bestselling author of Promote Yourself: The New Rules For Career Success, now in an expanded paperback edition.