The Stock Market Is No Place for Millennials
Money is not a client of any investment adviser featured on this page. The information provided on this page is for educational purposes only and is not intended as investment advice. Money does not offer advisory services.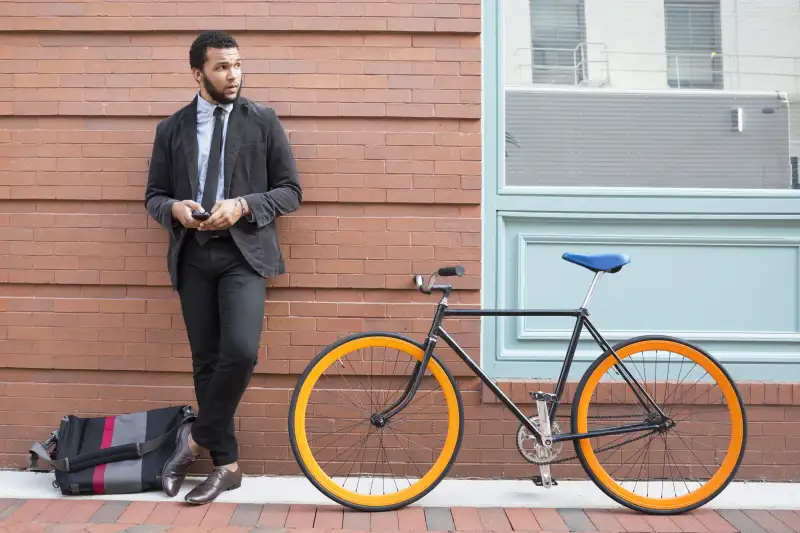 Roberto Westbrook—Getty Images
When most people think of investing, they think of the stock market. But that is rarely the best place for young professionals to invest their hard-earned money. Instead, they need to be investing in themselves.
You've undoubtedly heard that it's important to start investing early for retirement. Whoever tells you that will most likely mention the concept of compound returns, as well.
Compound returns are great. Heck, it's widely repeated that compound interest is the eighth wonder of the world. But I'm not sold on the stock market strategy for twentysomethings with limited cash flow.
Most recent graduates come out of school filled with theoretical knowledge about their major. Although this knowledge can be useful at times, it is often a challenge to apply it to real-world situations. It's kind of like dudes with "beach muscles": They hit the gym hard every day so they can look great on the beach. If they ever get into an altercation and actually have to use their strength, though, they fail miserably. That's because they have no practical experience.
The same goes for theoretical knowledge in the real world.
We never learn about life in college. We don't learn how to make or manage our money. We are not taught how to communicate effectively or be a leader. And we certainly do not get trained on how to create happiness and love in our lives. These are the valuable things we need to learn, yet we get thrown out into the world to fend for ourselves. So we have to take it upon ourselves to learn and grow organically after college.
The good news is there are plenty of programs, courses, and seminars that actually teach this stuff. But they cost money.
It's this type of education that I am referring to when I say that young professionals need to invest in themselves. The notion that the stock market will set you free (in retirement) is only half right. It does not take into account myriad possibilities, one of which is that investing in yourself early in your career may be a better choice.
Let's assume that you start out making $50,000 a year and indeed have a choice. Here are two simplified scenarios:
Option 1: You invest in a taxable investment account every year from the age of 25 to 50, starting with $5,000, or 10% of your first-year salary. Both your salary and your yearly retirement contribution grow 3% annually throughout your career. In year five, you'll be making nearly $58,000 annually, and you'll be putting $5,800 away toward your retirement. And assuming the investment vehicle has a 7% compound annual growth rate, you'll have $350,836, after taxes, in 25 years.
Option 2: You take that initial $5,000 and invest in yourself every year for five years. You choose to attend various training programs covering the areas of leadership, communication, and other practical skills that you can put to use immediately. You gain life knowledge, allowing you to perform better and maybe even connect with a career about which you are passionate. As such, your income increases by 50% over five years — to $75,000 — rather than simply inching up by 3% per year to $58,000. Then, in year five, you start contributing about $17,000 per year to your retirement ($5,800 plus all the extra money you're earning, after taxes). Projecting forward 20 years using the same rates for contribution growth and investment returns as in Option 1, you'd end up with $829,635 after tax.
After playing out both scenarios above, we can see that Option 2 leaves you with $479,000 more than Option 1 does.
Certainly, I have made a few assumptions — one of which is that you invest all your extra earnings in Option 2 rather than raise your standard of living. And there is no guarantee that by investing in ourselves, we will increase our income. However, this same argument can be made for investing in the stock market. The difference is that by investing in ourselves, we maintain control over that investment. It's up to us to learn necessary life skills to excel at whatever we choose as a career or life mission.
On the other hand, when we hand over our money to the stock market, we give away that control, basing all results on historical averages. I'm a big proponent on focusing on what we can control. And, as young professionals, our biggest asset is our human capital, or our ability to earn income. Why not focus here first, and save the investing for tomorrow, when our cash flow is at a much healthier level?
----------
Eric Roberge, CFP, is the founder of Beyond Your Hammock, where he works virtually with professionals in their 20s and 30s, helping them use money as a tool to live a life they love. Through personalized coaching, Eric helps clients organize their finances, set goals, and invest for the future.