Millennials Want Peace and Quiet at Work, Not Free Snacks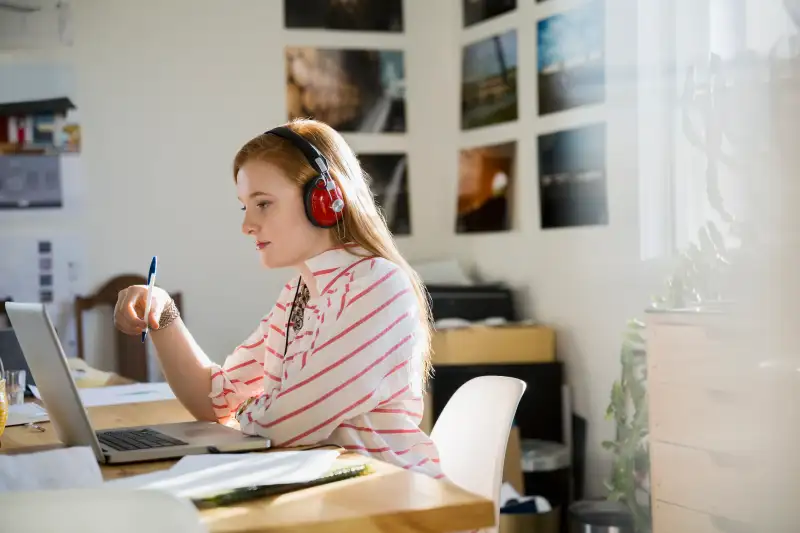 Hero Images—Getty Images/Hero Images
According to certain millennial "experts," the way to entice young workers to join your company is to provide cupboards full of snacks and fountains of soda, with a few ping pong tables scattered across the office for good measure, and, of course, an open floor plan to ensure coworkers are mixing and mingling, hierarchies be damned.
But it turns out millennials are a bit more conventional than their bosses may have thought. Open office plans that are meant to foster collaboration and teamwork also ensure that workers have little privacy throughout the day and must deal with near constant interruptions. But according to a new report from Oxford Economics, what workers really want is a bit more peace and quiet.
The advisory firm surveyed more than 1,200 workers across industries about what the most important factors are in a healthy work environment. "The ability to focus and work without interruptions" was ranked #1 most important by 29% or respondents, while amenities (including free food) was selected by 0% of respondents.
But a full 50% of surveyed millennials (around 300 people) said it bothered them, significantly higher than for other groups. They're also more likely to take steps to tune out the chatter, like listening to music or leaving their desks, which in turn increases their productivity and happiness in the office.
Read next: The 21 Most Valuable Career Skills Now
"Finding quiet time is about happiness as well as productivity; more than half of employees say ambient noise reduces their satisfaction at work," the report reads. "Many feel compelled to solve the problem on their own, blocking out distraction through visits to the breakroom, taking walks outside, or listening to white noise and music on headsets or headphones."
As my colleague Kerry Close wrote, companies have not been adding benefits like free snacks, paid leave, and even genetic testing purely to retain younger workers. "It's a boon to companies, who appear to be putting a little more money into benefits and bonuses rather than salaries as they try to attract talented employees...Simply put, it's easier to remove fringe benefits than to cut an employee's pay," Close writes.
Right. Because who needs decent pay when there's Chex Mix in the kitchen?