Even Millionaires Are Worried They Can't Afford to Retire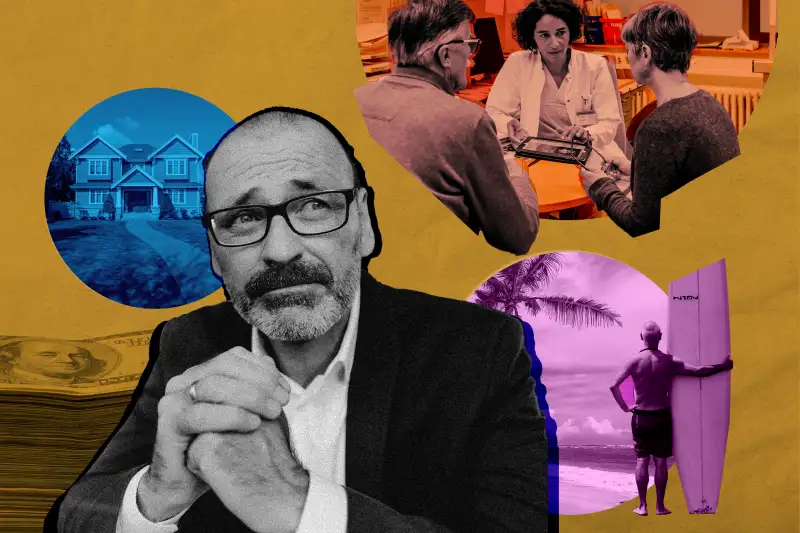 Eddie Lee / Money; Getty Images
A million dollars isn't what it used to be — at least according to millionaires, many of whom say it will take a "miracle" to retire securely.
A recent deep dive into a 2021 survey of 8,550 individual investors from around the world found that millionaires aren't so different from ordinary folks when it comes to retirement anxiety. In fact, more than a third of people with at least $1 million or more in investable assets were almost as likely to say they can't afford to retire as investors overall.
What the data says
The Natixis Global Survey of Individual Investors found that roughly 79% of survey respondents with at least $1 million said they felt able to retire comfortably. High-net-worth individuals also reported that they had more than four times the median assets of the overall survey population, or $2 million versus $450,000.
But they only reported a median retirement savings of $650,000, which is just 2.5 times that of the overall survey population.
Natixis says this shows "even millionaire investors recognize that financing retirement

is no small feat,"

adding that 36% would "go so far as to say they worry that they'll never have enough money to retire."
In fact, 35% of millionaires surveyed said it'd "take a miracle" to have a secure retirement.
Why millionaires are worried
A million bucks is a lot of money, but there are a lot more millionaires now than in the past. Capgemini's World Wealth Report shows the number of individuals with at least $1 million more than doubled from 10.9 million in 2010 to 20.8 million in 2020.
Other factors also influence retirement sentiments — namely, inflation. High-net-worthers are also concerned about low interest rates and public debt resulting in lower public benefits in the future, according to the Natixis survey.
Keep in mind
Trading platform Merrill Edge says even retirement researchers can't agree what amount of money people should have saved for retirement because it varies based on factors like age, health, profession and location.
However, millionaire or not, there are plenty of steps you can take ahead of time to secure a comfortable retirement. Natixis says retirees should consider the impact of inflation, estimate lifespan, set realistic income goals, take conservative investment risks, and have reasonable expectations for returns.
More from Money:
How to Save for Retirement Even When You're in Your 20s and Broke
Save for College or Retirement? New 529 Rule Makes It Easier to Help Your Kid Do Both
It's Getting Even Harder to Save for Retirement. Here's What You Can Do