Why the Lamest Car on the Road Has Become a Hot Seller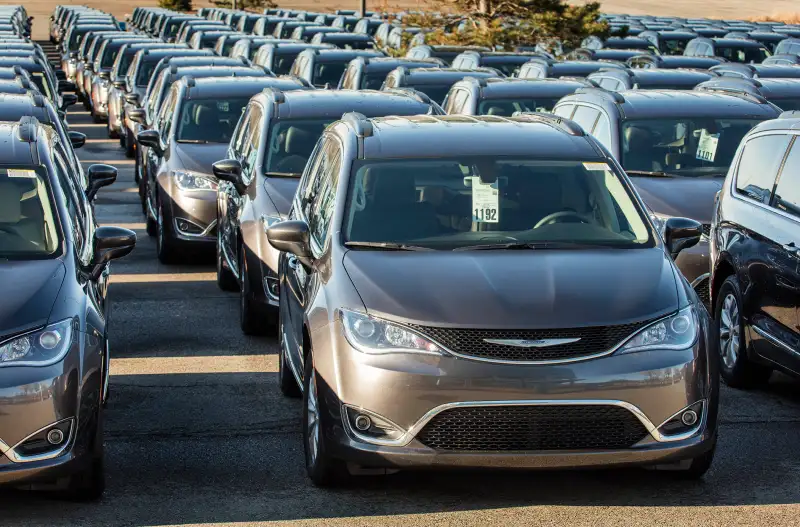 Chrysler is credited with creating the minivan. So when the automaker decided a few years ago to kill off the upscale Town & Country minivan due to plummeting sales, the move summed up what many auto insiders already knew to be true: The entire minivan category was in trouble.
American families had increasingly been turning to SUVs rather than minivans as their go-to people haulers even before gas prices decreased significantly. As prices at the pump cratered further, and virtually all new vehicles have improved gas mileage, consumers desiring bigger cars have been choosing SUVs and trucks by a wide margin.
It may come as a big surprise, then, that sales of the minivan—often derided as the soccer mom vehicle that was uncool even in its '90s heyday—are growing at a faster pace than almost every other auto category. Bloomberg reports that minivan sales are up 21% thus far in 2016. The only vehicle category experiencing faster growth is the mid-size pickup truck, while large crossover SUVs and mid-size traditional SUVs have actually seen a sales decline.
What explains the turnaround? Well, for one thing, we must note that it's easy for a car category's sales to increase when they were weak to begin with. The minivan may be on the upswing, but it's hardly hotter than the SUV. According to data cited by the Wall Street Journal, just under 400,000 minivans have been sold during the first eight months of 2016. Meanwhile, roughly 650,000 mid-size SUV purchases have been made, and well over one million SUVs of all sizes have been sold thus far in 2016.
Still, the minivan is regaining some of its mojo thanks to the emergence of the highly drivable new Chrysler Pacifica, which has resonated with young families and is helping to kill the old stigma that minivans are lame. "I don't think the segment will ever be what it used to be, but this certainly breathed new life into it," AutoTrader analyst Michelle Krebs said to Bloomberg, discussing the Pacifica and minivans in general.
Read Next: Why This Might Be the Beginning of the End for the Toyota Prius
While one family car category appears to be coming back from the dead, another one—the family sedan—is "dying," industry publication Automotive News reports. "Demand for midsize cars is at a five-year low. The segment is fading faster with each passing month."
Compared to 2015, mid-size sedan sales fell 3.4% in the first quarter of 2016, then 13% and 21% respectively during the next two quarters. Again, the blame for declining sales in this category is cast upon the SUV—specifically, crossover SUVs, which car buyers largely deem as providing more space, comfort, and overall value. Some of those potential sedan buyers may also be upgrading with the choice of a minivan too.