13 Money-Saving Travel Hacks From the Woman Behind Frommer's Guidebooks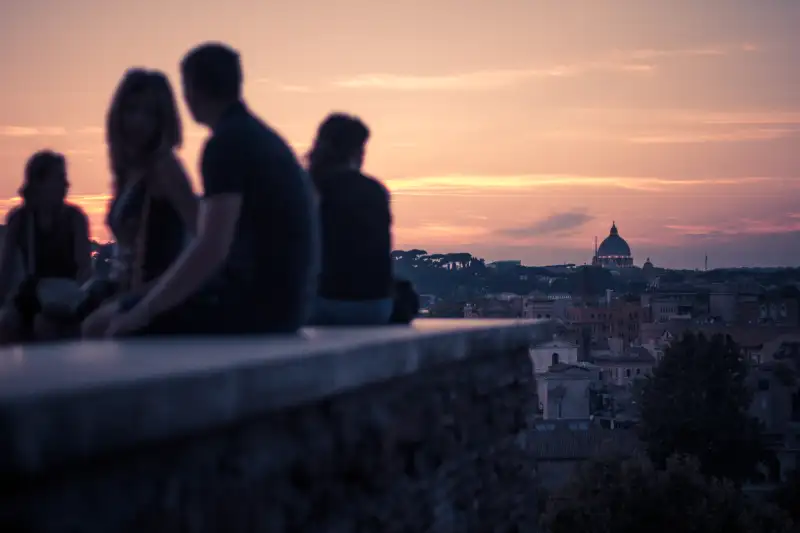 silviomedeiros—Getty Images
Before you lock in those summer travel plans, make sure you're getting the most bang out of your travel buck. Here are are 13 favorite tips from Pauline Frommer of travel-guide company Frommer's on where to scrimp and splurge when planning a vacation and how to get the best rates on airfare, car rentals and lodging.
1. For airline tickets, check Momondo first. Frommer's compared prices quoted by airfare search engines, aggregators and booking websites on 25 popular routes, both for last-minute flights and those booked six weeks ahead. The results? Momondo is the best place to find the cheapest airfare. Skyscanner came in second. Frommer's ran a similar test for hotel booking sites and found that Booking.com came out on top, especially for travelers looking for city-center spots under $200 a night.
2. Accept a little discomfort in the air. "I think it is a huge waste of money to buy business class or first class unless you're 6'4" and will be in incredible agony," says Frommer, co-president and editorial director of Frommer's. "People concentrate too much on the flight. It is a couple of hours and then you're in this wonderful destination. So if it is between getting a business class seat and eating a meal in a spectacular restaurant or seeing a show, the hell with business class."
3. Always carry on. "You do not want to be a slave to your suitcase. I only own carry-on luggage and that forces me to pack less than I would have normally and you just wear things over and over," says Frommer. Packing light delivers three big advantages: You avoid costly airline baggage fees, skip wasting time waiting at baggage claim, and can use public transit easily to get from the airport to your destination or from one city to another.
4. Buy your airfare on the weekends. A study by the Airline Reporting Corporation looked at 26 million fare transactions and found that the lowest ticket prices can be found on weekends, more than 21 days in advance. The study also noted that Fridays are when you'll spend the most to purchase your flight.
5. Don't skip a must-see solely because of cost. Sightseeing is "what you are there to do," says Frommer, so don't be too quick to rule out a sight simply because of the fee. "I remember when I was in college traveling with a friend, we decided not to go to the Prado in Madrid because we spent too much the day before. I so regret that. What a stupid thing to go all the way to Madrid and not go to the Prado," she recalls.
That said, you don't have to see everything and you don't have to book tours to feel as though you're getting a full experience. "Too many of us fall into the trap of thinking I'm gonna miss something unless I let someone else plan this and then pay too much for a tour," Frommer says. "Really, your vacation should be based around your own interests. We are all smart enough to do some advance research and create an itinerary that allows us to take in the best for us."
6. Embrace the planning as part of the fun. A study published in the journal of Applied Research in Quality of Life showed that people were happier when planning and anticipating a trip than when they were actually on it, Frommer says. "When you plan for travel, when you get a guidebook or a book of history or watch a movie about the place you are going to, you bring the travel into your daily life and improve that," the author says. And you'll get a payoff later as well, when you are on your trip: "You'll have a context for what you are seeing and you'll be less shy about going up and talking to locals, which is always a highlight of travel."
7. Live like a local. "One of the best things you can do to get a more authentic experience of a place is, instead of going to a hotel, go to an actual home. Rent a home so you're in a neighborhood where actual people live and eat in the restaurants, ...so you can experience better what it is like to be a local there," says Frommer.
8. Be wary of city passes. Several destinations around the world sell passes which give you access to many top attractions at a cheaper cost than purchasing tickets to all of them individually. However, not all passes are created equal, and the value depends on you: "Figure out if what you want to do is covered by the pass and that you can really make it pay off before you get one," says Frommer.
"The London pass, for example, is a total waste of money because almost all of the great attractions in London are free, including the National Gallery, the Victoria & Albert Museum. That means you're being pushed to visit the torture museum or a very minor wax museum to recoup the cost of your pass," she says. "But in Paris the pass can save you a lot of money because there most of the attractions do cost money and this allows you to see the highlights."
9. Take advantage of free local tours. Frommer recommends checking to see if nonprofit organization Global Greeter Network offers any free tours in your destination. Local volunteers lead these personal and private walks in more than 130 cities and regions around the world.
10. Dine out for lunch. If you want a table at a premium or in-demand restaurant, go at lunchtime, rather than in the evening, recommends Frommer. "You often get the same meal for half the price you would at dinner."
11. Check Autoslash.com before booking a rental car. "I think this is a really wonderful new tool for renting cars," says Frommer. "What they do is, if there are coupons out there, and there are thousands of them, they apply it to your rental. They also track the rental so if the cost drops, they rebook you and you save the money."
12. Check exchange rates to pick your international destination. "The biggest payoff when planning an international trip is to look where the dollar is strong," says Frommer. "The Mexican peso has dropped against the dollar, making it ever more affordable. The euro is at near historic lows. Now is the time to go to countries on the euro."
13. This year, favor U.S. cities that are popular with foreign tourists. Data collected by several travel companies and research firms have shown that overseas interest in traveling here plummeted following President Trump's executive order banning people from seven predominantly Muslim countries from entering the country. With international demand down, Frommer predicts hotels and airlines may sweeten their rates in order to attract more domestic business. "I'm working on my guide for New York City and I'm seeing prices for hotels drop, which hasn't happened before," she says.