The Best $25 Gift I Ever Gave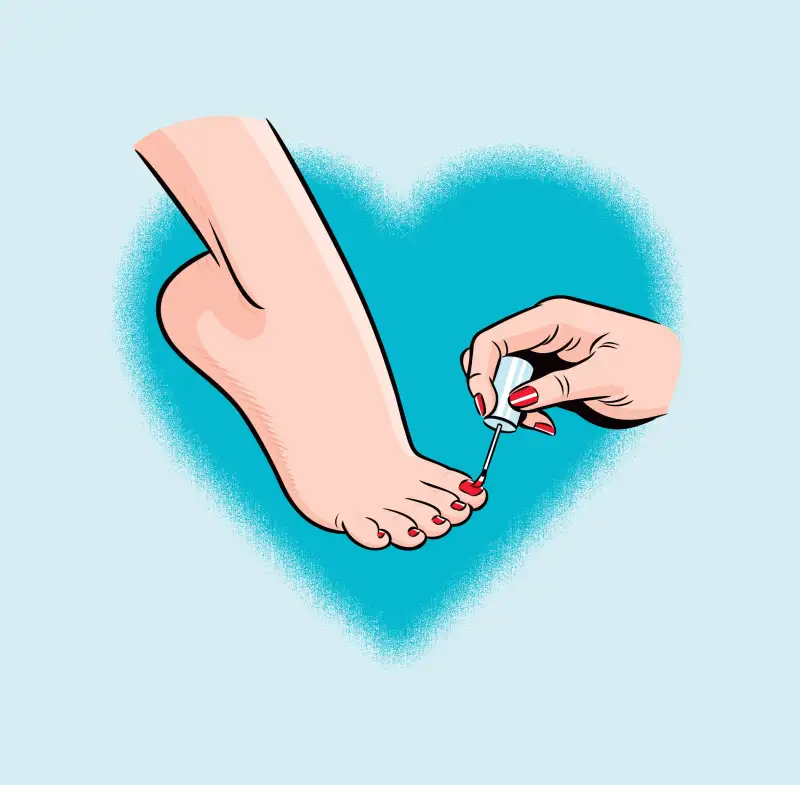 In 2007 there was little money could buy that distracted me from the central drama in my life: My husband was undergoing treatment for leukemia. That June my sister, Ann, drove from her home in Vermont to mine in New Jersey to entertain my 12-year-old daughter, Becky, so I could spend the weekend in Joe's Manhattan hospital room. When I returned home, I wanted to offer a token of thanks. "Let's get pedicures," I said. "My treat."
I expected Ann's usual balking about any gift, large or small. Instead her answer caught me by surprise. "I've never had a pedicure," she said.
Eureka! I drove Ann and Becky to my favorite nail salon and murmured a message to the proprietor: My sister is a pedicure virgin. Please, give her the best. After the three of us selected our polish, Ann and Becky were shown to the pedicure chairs at the back of the salon. I, meanwhile, settled on the bench, turning on my iPod to drown out my heartache as I waited for a chair.
Eventually, I noticed the owner at the cash register, and unplugged my music to go pay. That's when I heard a familiar voice: "Oh, my God. This is heaven!" I looked down the row of chairs and there was my sister writhing in ecstasy. When I caught Ann's eye, she shrieked my nickname. "Meus! I can't believe how good this feels! Why didn't anyone tell me? Oh, my… God…" There's no other way to describe this: My baby sister was having a pedi orgasm. Her delighted cries had everyone in stitches. The staff. The clients. My daughter. And now, for the first time in months, me.
The bill for my sister's pedicure was $25, plus tip. That modest tab would prove a gift that kept giving—for me. The following year, at age 49, Ann was diagnosed with stage 4 colon cancer. She leavened her chemo treatments with salon pedicures. Late in the summer of 2010, confined to bed, she called to say she was looking forward to her daughter giving her a pedicure. A few days later, 14 months after my husband's death, Ann died.
Now, whenever I settle into one of the cushy chairs in my favorite nail salon, I close my eyes and hear my sister: "Meus! I can't believe how good this feels!" Each time, every time, I smile.
Jill Smolowe is the author of the memoir Four Funerals and a Wedding: Resilience in a Time of Grief, and other books. Do you have a purchase you consider Money Well Spent? Email us about it and what it means to you at wellspent@moneymail.com.