Something Essential Is Missing in the New Version of Monopoly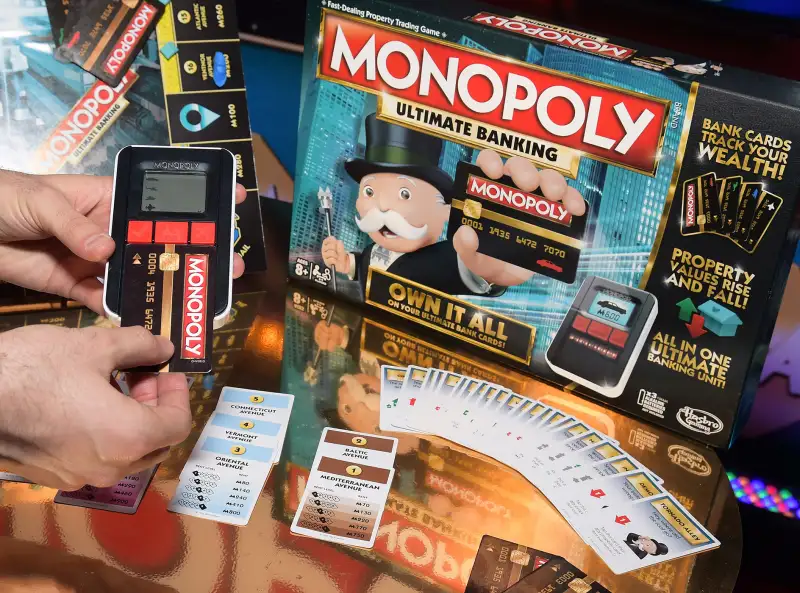 Charles Sykes—AP Images for Hasbro, Inc
The game's mascot is still wearing his old-fashioned top hat, but Monopoly is getting a modern makeover in its new "Ultimate Banking" edition. What's missing: Cash. Instead of paper money, players use cards that they tap onto a digital unit to conduct transactions.
This cashless new version of Monopoly (which hits stores this fall) also has some other differences, according to Marketwatch. Both property values and wealth accumulations fluctuate, and rental rates can rise and fall. But the biggest switch might be the move away from paper bills, making Monopoly a cashless game.
So if one of the reasons you liked playing Monopoly with your kids was that it taught them how to count, how to handle cash, and the value of a dollar (or a $100 bill), then maybe it's best to stick with the classic version that uses faux paper currency.
Parent company Hasbro also released another new version of Monopoly that puts a more modern spin on the old stalwart: In "Empire" Monopoly, players get a chance to buy corporate brands like Ford, Levi's and Xbox, then race to be the first to fill up a tower with billboards of their brands. This version still has the traditional paper Monopoly money, and tokens include items like a McDonald's Happy Meal box, a Coca-Cola bottle, and a controller for an Xbox gaming console.