There Are Finally More Millennial Homeowners Than Renters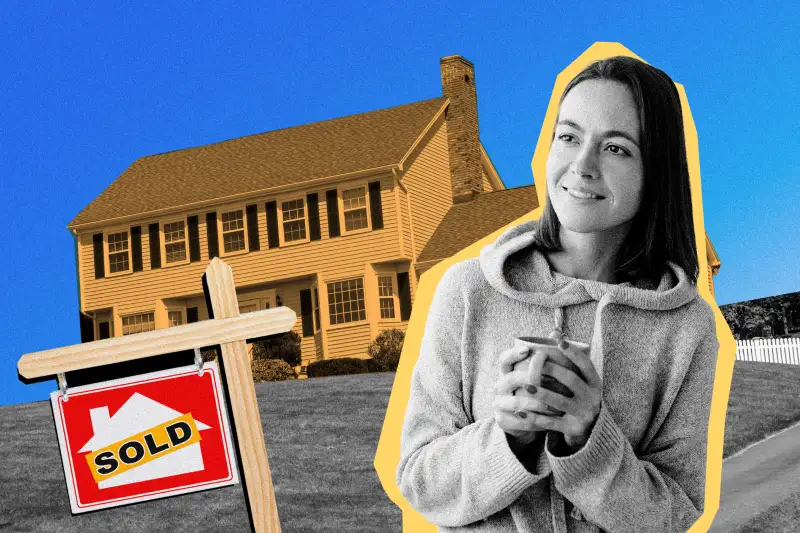 Eddie Lee / Money; Getty Images
The number of millennial homeowners has eclipsed the number of renters after a 64% increase in the generation's homeownership over the past five years.
For the age 27-to-42 demographic, 18.2 million were homeowners in 2022, while 17.2 million were renters, according to new research from RentCafe, an apartment search website.
It was once believed that many millennials either weren't interested in buying homes or wouldn't be able to afford them. But from 2017 to 2022, the number of millennial homeowners rose by 7.1 million as the generation matured and incomes increased, making it possible for more young people to buy houses.
Millennials capitalized on the now-gone days of low mortgage rates, especially in 2020 and 2021 when many younger people became first-time buyers even as home prices were rising. During much of the past decade, including those two years when the housing market was red hot, millennials were buying more homes than any other generation.
Also, some millennials were able to avoid paying rent during the pandemic, living with their parents and working from home, which allowed them to save up for a down payment, according to the report.
What the research says
While the growth in millennial homeownership is impressive, it is notable that millennials are becoming homeowners at an older average age than previous generations.
"Due to housing affordability as well as generational values, homeownership happened later in life for millennials than for Gen Xers or baby boomers," the report said. The average millennial age was 34 when the majority became homeowners, which compares to an average age of 32 for Gen X and 33 for boomers when those generations hit the same milestone.
The increase in millennial homeownership over the past five years varied widely by market. In about one-fourth of the 110 largest metros, the number of owners doubled. But millennial homeownership increased by less than 35% or even decreased in the quarter of metros on the other end of the spectrum.
Millennial homeownership in Richmond, Virginia tripled in the past five years, the largest increase out of the 50 largest metros.
"The area's funky, hipster reputation and cost of living below the state and national averages were two of the main reasons that drew in millennials looking to buy a home" in Richmond, the report said.
Bottom line
Millennials have been a force in the real estate market, and they can no longer be defined as a renter-majority generation. But it took them a little longer to get there than it did for their parents' and grandparents' generations.
More from Money:
Best Mortgage Lenders of March 2023
Americans Predict Mortgages Rates Will Top 8% Next Year
For the First Time in 8 Years, Millennials Aren't the Generation That's Buying the Most Homes