The Median Home Sale Closed at a Record-High $386,000 Last Year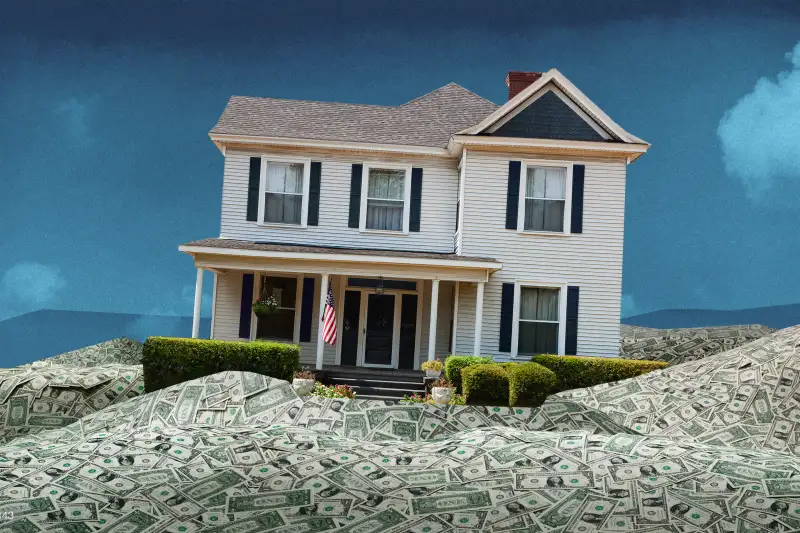 Rising mortgage rates may have tempered the housing market in the last half of 2022, but home prices hit record highs for the year as a whole.
The median home sale price in the United States reached an all-time high of $386,300 last year, according to data released Friday by the trade association National Association of Realtors (NAR). That's an increase of more than 10% from 2021's median of $346,900.
What the research says
The NAR report shows that home prices are up at the same time that the number of houses sold has declined sharply.
Since 2019, the year leading up to the pandemic's home-buying frenzy, to the end of 2022, median home sale prices have increased a whopping 42%.
The number of houses sold in the U.S. in 2022 dropped to about 5 million, the fewest recorded since 2014 and a 17.8% decline from 2021. The last time annual sales dropped by that much was during the 2008 housing crisis.
Sellers still closed 2022 out strong despite receding home sales. The median home sale price increased 2.3% from November to $366,900 for the month of December — even though the number of houses sold declined 34% compared to December of 2021.
What it means for buyers
NAR Chief Economist Lawrence Yun said NAR expects sales to pick up again soon now that mortgage rates are coming down. He added that 2022 was a "transition" year, and the playing field will likely even out a little going forward.
A recent report from real estate marketplace Zillow found that the majority of homes sold below list price in November, potentially signaling a power shift favoring buyers in the new year.
More from Money:
Simple Ways To Invest in Real Estate
7 Best Homeowners Insurance Companies of 2023
Here Are the 10 Best Cities for First-Time Homebuyers in 2023