Today Is National Cheeseburger Day 2018! Here's Where You Can Get Free Burgers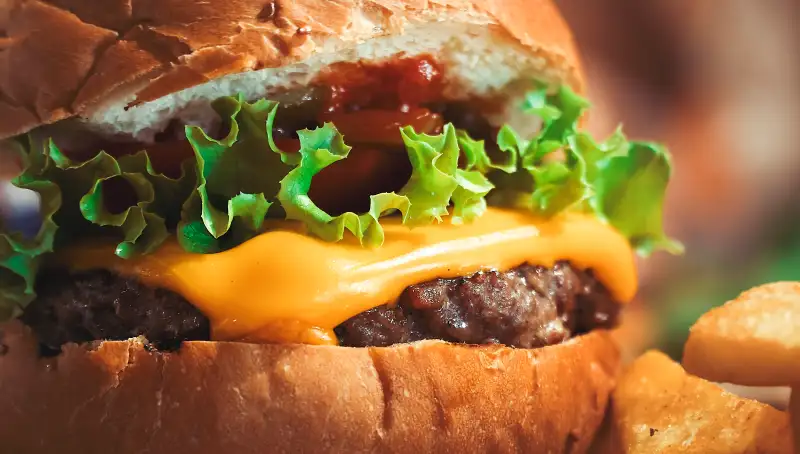 Enes Evren—Getty Images/iStockphoto
National Cheeseburger Day is celebrated every September 18. That's today! And that means that it's easy to snag awesome cheeseburger deals today — including free cheeseburgers — from burger chains like Wendy's, BurgerFi, and Red Robin.
Why is National Cheeseburger Day today? No reason in particular. Like so many of these made-up food holidays, someone decided September 18 sounded like as good a day as any to honor the almighty cheeseburger.
The idea snowballed, and National Cheeseburger Day is swimming in awesome cheeseburger deals nowadays. (You can also celebrate by checking out our list of the 10 best burger joints in America.)
Here's where to score free cheeseburgers and other special offers for National Cheeseburger Day 2018.
Wendy's is extending its National Cheeseburger Day 2018 celebration with a deal that lasts nearly an entire month. Anyone with the Wendy's mobile app can get a free Dave's Single cheeseburger every remaining day in September, with the purchase of any other item ordered via the app.
At 26 participating Holiday Inn Burger Theory restaurants, customers get free cheeseburgers for National Cheeseburger Day. The restaurants are giving away a total of 10,000 free cheeseburgers today, no purchase required. Get them while supplies last.
For National Cheeseburger Day 2018, you can get a cheeseburger for just $1 at BurgerFi when you purchase another one at regular price. Customers must mention the $1 cheeseburger deal on Tuesday when placing their orders — and it's available in-store only, not for online or phone orders.
Halo Burger is celebrating its 95th year in business by offering its QP Burger for $1.95 on Tuesday from 2 p.m. to 7 p.m., for National Cheeseburger Day 2018. There is a limit of five $1.95 burgers per customer.
Customers who have downloaded the My Hwy 55 app can take advantage of a special National Cheeseburger Day deal on Tuesday: 50% off all burger combos from 5 p.m. until closing.
Farm Burger, which has 13 locations in California and the Southeast, is offering the signature FB Burger for $5 on National Cheeseburger Day 2018. The FB Burger normally sells for $8 to $10.
Big Cheese cheeseburgers at Farmer Boys are $1 each all day Tuesday for National Cheeseburger Day. Guests must mention the $1 deal to get the Big Cheese burgers, which normally sell for over $4, for one buck apiece.
For National Cheeseburger Day on Tuesday, Red Robin has a special deal: Any Gourmet Cheeseburgers with bottomless steak fries cost a flat $5 each when you dine in and purchase any beverage.
National Cheeseburger Day 2018 falls on a Tuesday, which is convenient — because every Tuesday Sonic offers half-price cheeseburgers from 5 p.m. until closing.
At Zinburger, the Plain & Simple Burger normally costs $10.75 when you add a choice of eight different cheeses to your order. However, on National Cheeseburger Day 2018, that burger costs $5 for members of the ZinburgerVIP loyalty program.