Where to Get $2 Margaritas for National Margarita Day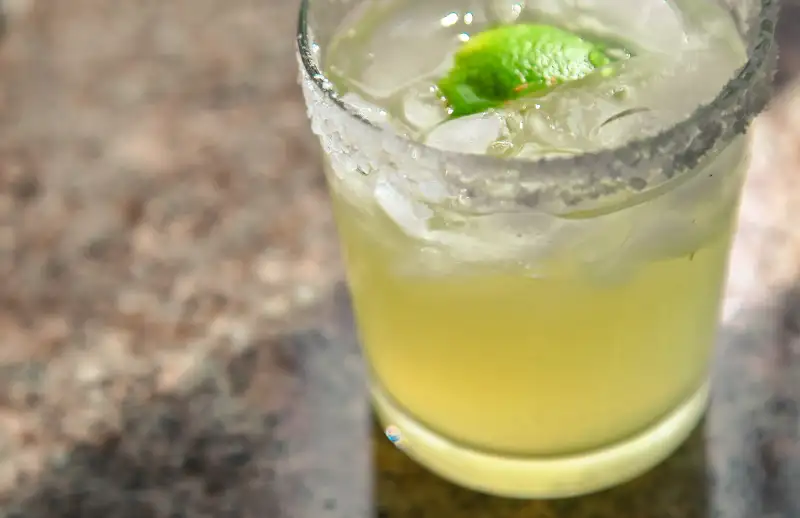 Carolyn lagattuta—Getty Images
National Margarita Day—and the margarita deals that inevitably come along with it—officially takes place on Monday, Feb. 22. And while it's nice to have an excuse to meet up with friends for margaritas on a Monday, in a couple cases there's no need to wait until then.
Check out the National Margarita Day specials below, two of which are good for discounted margaritas on more than just a single day.
Tony Roma's
Through Sunday, Feb. 21, the Classic "Romarita" (house margarita) is $4 at participating Tony Roma's. On National Margarita Day itself, the price drops to $2.22.
On the Border
Standard 12-ounce house margaritas will cost only $2 apiece all day on Feb. 22 at participating On the Border locations.
Cheeseburger in Paradise
Monday is always "Margarita Mondays" at Cheeseburger in Paradise, with prices starting at $1.99. The restaurant chain is also advertising a special price of $2.22 for all house margaritas on National Margarita Day. Either way, margaritas will be cheap on Monday, Feb. 22.
Margaritas Mexican Restaurant
From Feb. 19 to 22, Margaritas will celebrate National Margarita Day Weekend with $5 margaritas for the duration, as well as prizes and giveaways including margarita mixes and gift cards. FYI, Margaritas has roughly two dozen locations in New England and Pennsylvania.
Ruby Tequilas
This Texas-based chain, with locations in Amarillo, Houston, and Lubbock, is offering $3 house margaritas on Feb. 22.
Chevys
Select Chevys locations are offering $2 house margarita specials all day on Feb. 22. Note that this is not a national promotion, so check with your nearest location to see what drink specials, if any, are being offered for National Margarita Day.