You Can Get Free Admission During National Park Week This Year, But Only For 1 Day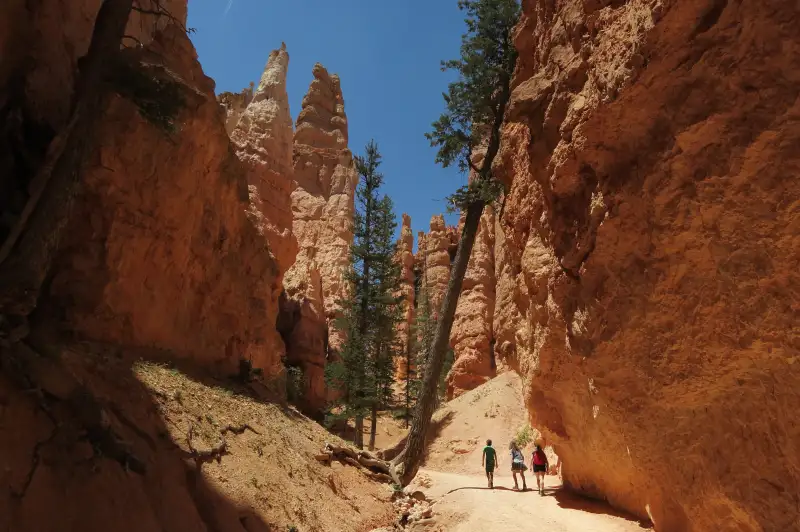 You can take advantage of the great outdoors, including America's national parks, for free this weekend — just in time forEarth Day 2018.
All national parks will have free admission on Saturday, April 21, to kick off National Park Week 2018. Take advantage of the free national parks deal if you can — because park admission fees are rising, and the number of fee-free days at national parks in 2018 is far more limited than it's been in the past.
Each year, the National Park Service (NPS) announces which days the national parks have free admission for all visitors. In 2015, which was a fairly typical year, there were nine free days. When the National Park Service celebrated its 100th anniversary in 2016, the organization was particularly generous, with 16 free days, including the entirety of National Park Week.
In 2018, the NPS is being stingy with fee-free days. Park visitors get free admission only on the first day of National Park Week 2018 (Saturday, April 21), and there are only four days in total this year with free admission to national parks that usually charge entrance fees. The fee-free days in 2018 are:
• January 15 – Martin Luther King, Jr. Day
• April 21 – First Day of National Park Week
• September 22 – National Public Lands Day
• November 11 – Veterans Day
What's more, if you miss out on the scant few free admission days in 2018, you can soon expect to be paying more to get into America's national parks. Trump administration officials recently announced entrance fees would rise by $3 to $10 at many national parks.
Entrance costs will rise for a total of 117 national parks, and most parks will see a $5 price hike. Admissions fees for a vehicle to popular national parks such as Bryce Canyon, Glacier, Grand Canyon, Rocky Mountain, Yellowstone, and Yosemite, will rise from $30 to $35 as of June 1, 2018.