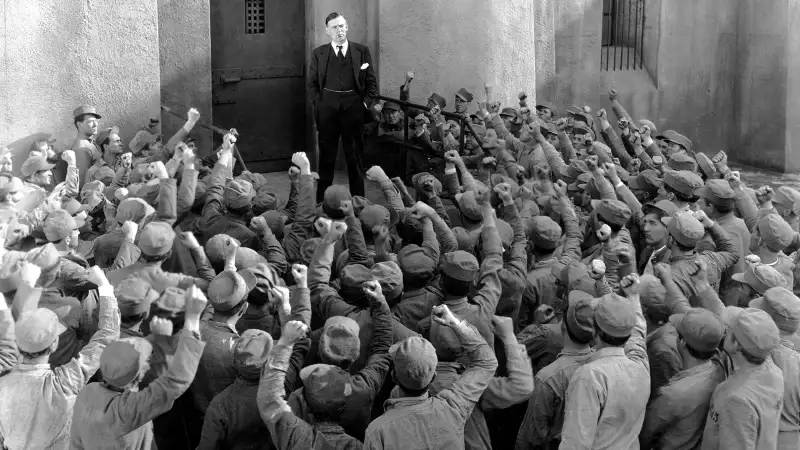 Jerry Tavin—Everett Collection
Which financial companies do people complain about the most? It might surprise you to learn that, despite their widely loathed fees, banks don't top the list. Rather, it's student loan company Navient Solutions that draws the most customer complaints.
The Consumer Financial Protection Bureau reports it received almost 1,500 consumer complaints about Navient, formerly part of Sallie Mae, between November 2016 and January 2017. Although the agency didn't start accepting complaints about federal student loan servicing until late February 2016, Navient has already racked up a total of 14,510 CFPB complaints. (Prior to last February, the complaint system was limited to banks, credit card issuers, and other financial services firms.)
"Student loan servicers play an important role in helping millions of people manage the loans they take out to pursue an education," CFPB Director Richard Cordray said in a statement Tuesday. "Unfortunately, borrowers continue to report difficulties and setbacks as they try to work with their servicers to manage their loan debt."
Student loan debt is the second-largest debt market in the U.S., behind mortgage debt, with more than $1.4 trillion in outstanding loans. And Navient is currently the largest company servicing those debts, handling more than 12 million accounts. But the company's methods have been repeatedly called into question—and not just by consumers.
In fact, the CFPB and several state attorneys general sued Navient in January, claiming the company "chose to shortcut and deceive consumers to save on operating costs," as Cordray put it. Navient disputes the CFPB's allegations, however, saying the claims are unfounded and calling the timing of the suit (which was filed right as the Obama administration was stepping down) politically motivated. A spokeswoman for the company said Wednesday that Navient had recently rolled out a new website and phone system based on customer feedback to enhance its customer service.
The report does note that the CFPB's action may have led to the increased consumer complaints.
Credit reporting companies also felt the heat from consumers, with Equifax, Experian, and Transunion landing in the second, third, and fourth places, respectively, on the CFPB list. Banks, including Wells Fargo and Bank of America, rounded out the top 10 most complained about companies.
Updated to include Navient response to CFPB lawsuit.