NCAA March Madness Tournament Tickets Cost as Little as $10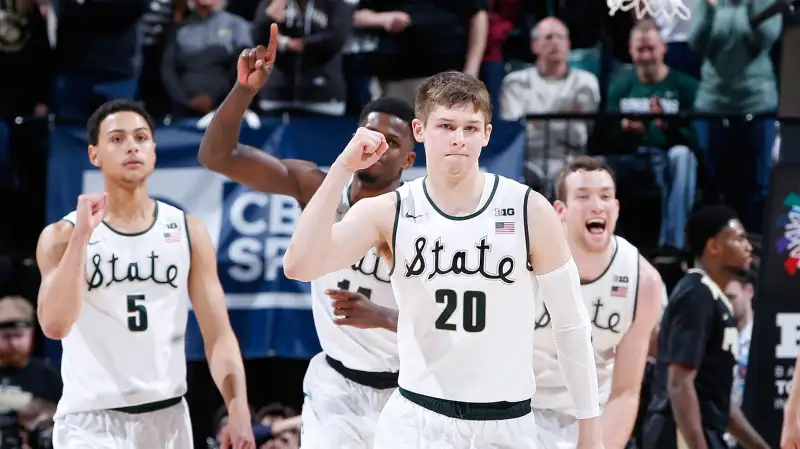 Earlier this week, the secondary market sales and research site TiqIQ laid out the options for opening round NCAA March Madness basketball ticket prices around the country. Prices were highest for games being played in Providence, Denver, and Des Moines, where the cheapest seats were going for roughly $100 or above on the resale market. Friday's games at the Scottrade Center in St. Louis, on the other hand, were starting under $50.
But there's no need to pay anywhere near $50 to get into the games in St. Louis. Now that it's actually Friday, last-minute ticket prices have dipped further south as sellers have grown more eager to unload seats rather than be stuck with them. At secondary resale sites like Vivid Seats, the cheapest seats for session #1—Dayton vs. Syracuse, followed by Michigan State vs. Middle Tennessee—were under $30. At StubHub, some seats were listed for just $10.
Fees will generally add a few bucks to listed prices. Even so, many of these seats are bargains, especially compared to what fans paid a few days ago for tickets.

Granted, it's not easy for people to be able to go to these games, especially at the last minute. It's not unusual for ticket prices to many sporting events to drop just before the event takes place. For NCAA basketball tournament tickets, the last-minute price dip is often particularly sharp, in particular when it comes to midweek, midday games like the session in St. Louis mentioned above. Only people who live nearby, who already have the day off work, or who are willing to call in sick, can attend.
But it's not just folks in the St. Louis area who might be tempted to ditch work on Friday to catch some college basketball in person. Prices for midday tickets for a pair of games at the Barclays Center in Brooklyn, featuring Villanova vs. UNC-Asheville, followed by Iowa vs. Temple, have also dropped below $20 apiece. A few were even listed at a mere $10 as of Friday morning, compared to starting prices of $57 a few days ago. Tipoff is scheduled for 12:40 p.m.
Read next: How to Watch the NCAA March Madness Basketball Tournament Live for Free
If you were more interested in the nighttime session games—which most people could attend after a normal workday—well, you're not alone. Prices on the secondary market for Friday night's games in Brooklyn (West Virginia vs. Stephen F. Austin, Notre Dame vs. Michigan) were starting at $120 as of Friday morning.