5 Tips for Negotiating Your Rent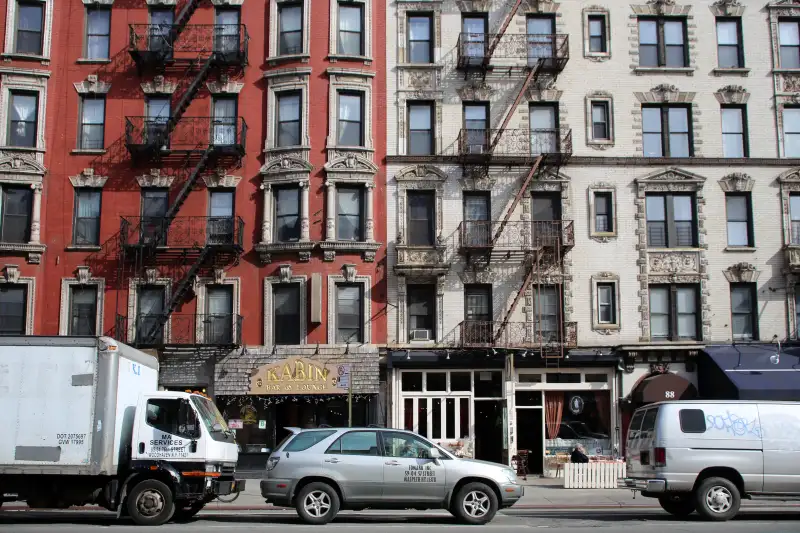 Moving into a new apartment and need to mind your budget? There are a few tactics you can employ to score a better deal on your new digs. Consider these tips on how to negotiate your rental or lease agreement to walk away a winner:
Ask For What You Want
Your future landlord isn't going to offer an awesome deal right off the bat — not if they're in the business of making money, any way — so if you want to save dough on your rent or other upfront expenses, you have to ask for it. As your mom used to say, "The worst they can say is 'no.'"
"Most renters simply never ask which provisions in a lease are negotiable, either because they don't know they can or because they don't want to upset the landlord," says Alex Stern, a Florida-based attorney who represents tenants. "When you sign an agreement with someone, they are your business partner and you are negotiating a business deal; they don't hold any special footing over you."
To help you maintain the upper hand in this case, come to the table informed.
"It helps to do some quick research about the market — what are the vacancy rates and what times of year have the best pricing opportunities?" says Alex Larsen, COO of Roomi, a mobile platform that helps people find flexible,affordable co-living solutions. "For example, landlords in NYC will drop prices by 10 to 15 percent to fill vacancies between November and January, while summer is the most expensive time to move."
Read More: Are You Smarter Than a 5th Grader? Guess How Much These Calendars Cost
Come Prepared to Get the Best Deal
You'll impress your future landlord — and let them know you're serious about the property — by coming to the meeting dressed professionally and prepared with all the documents necessary to expedite the agreement.
"I tell all my clients to have all their paperwork at the ready, meaning credit report, application, letter of recommendation, bio, income, bank statements, and tax return," explains Kimberly Tucci, an agent with Realty Group International. "Since demand is high and supply is low, they need to be prepared and strike when the iron's hot."
If the choice comes down to you, who's asking for a break on the rent, and another tenant who doesn't have all their documents prepared, there's a good chance you'll win out since you represent less of a short- and long-term hassle for the landlord from the get-go.
Consider an Extended Lease Agreement
Most leases are for a one-year term, but if you don't have any plans to relocate in the immediate future, perhaps you should consider a two-year agreement with the landlord if they're open to the idea.
"Landlords may give you a break if you commit to an extended lease," Larsen suggests. "If you offer to take a two-year lease, for example, the guarantee that the apartment won't sit vacant is appealing. If you're renewing a lease, your track record as a good tenant can be a bargaining tool for landlords who don't want to risk losing you or pay the cost of sourcing a new tenant if they're paying a broker's fee."
Read More: How to Save Money on Dental Care So You Won't Go Broke at the Dentist
Smaller Landlords May Offer More Flexibility
Instead of looking into apartments in that shiny building with a doorman consider approaching a few of the little guys. Landlords with a single unit or even a handful of properties are often easier to negotiate with because they don't have the marketing budget or the amenities to draw a giant pool of renters from which to choose.
Know Your Worth as a Tenant
Don't sell yourself short as a renter. If you're responsible, professional, quiet, and clean, use those characteristics as selling points when you start negotiations.
"From the landlord's perspective, a bad tenant can cost much more than some lost rent," Stern says. "Emphasize your positives that always pay rent timely, you have stable employment, you've never had past issues with other landlords, etc. Our current landlord gave us a below market price because she knew she could trust us."
Read More: How Do Credit Card Rates and Charges Work?
Remember: Everything's Negotiable
Yes, everything. If money is being exchanged in a business deal, negotiating is possible — and even expected. Look at your lease agreement carefully to see where you have the best chance of cutting costs and go after it.
"Keep in mind that any term in a lease agreement has to be agreed to by both sides. If you don't like a term in a lease, don't agree to it," says Stern.
Instead, provide alternative terms that are more to your liking to see where that gets you. Many landlords are much more flexible than you think they are — even if they don't come off as easygoing — especially if a good tenant is about to walk away.