The Nintendo NES Classic Is Finally Back in Stock. Here's How You Can Get One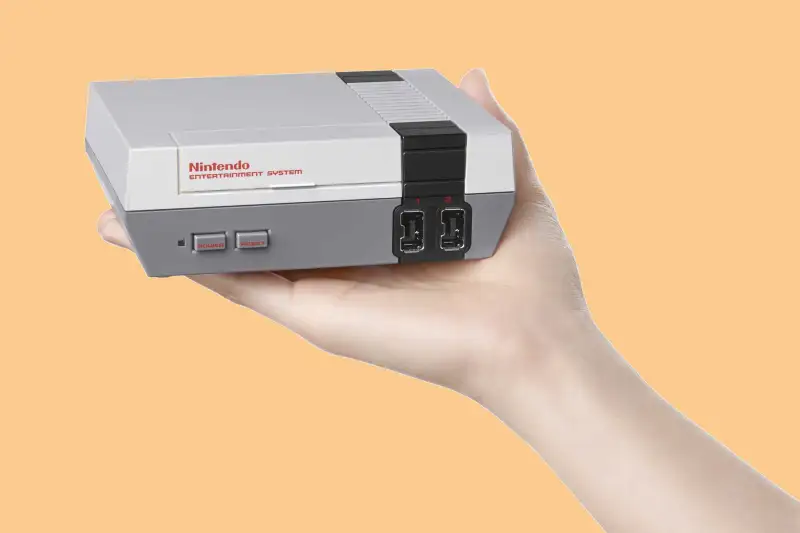 Nintendo's much-sought NES Classic Edition is finally back in stock.
Fans eager to get their hands on the NES Classic are now in luck as the popular product is once again in stores and available online. But those hoping to get the popular product before it sells out again will have to act fast.
Nintendo re-released the NES Classic Edition due to its popularity among fans. The company first released the miniaturized gaming system in 2016, when it sold out quickly due to high demand. And last year, the Japanese gaming giant released the Super NES Classic Edition which, as expected, quickly flew off shelves after retailers got a hold of them.
Available for $59.99, the NES Classic Edition brings back mid-1980s nostalgia for gamers. The re-released set includes 30 pre-loaded games, including Super Mario Bros., Donkey Kong, Pac-Man and The Legend of Zelda.
Here's where you can get an NES Classic Edition in stores or online.
Amazon
The NES Classic Edition is available on Amazon's website, as well as in Amazon Books stores around the country. As of Friday morning, there were only a few gaming systems left on Amazon's website, so act fast. Customers traveling to Amazon Books locations can check the availability at the store ahead of time using the Amazon app, the retail giant said.
Best Buy
Best Buy made the NES Classic Edition gaming systems available on June 29 in stores and online. However, by mid-morning on Friday, the console was already sold out online. Customers who lined up outside before they were re-released were only able to purchase one system per person, the company said.
It's likely Best Buy will re-stock its shelves and online store with consoles, so keep checking back if you haven't purchased one already.
GameStop
GameStop is also selling the NES Classic Edition, with products available online and in stores around the country. The NES Classic Edition will arrive by July 3 if purchased Friday, according to GameStop, and customers can check availability by calling their local store ahead of time.
Target
The NES Classic Edition was sold out on Target's website as of Friday morning, but it's possible products are still available in stores. Customers can check their store's availability online here, where they can narrow their searches down to include locations near them with NES Classic Editions still available.
ThinkGeek
The product appeared to have been available online at ThinkGeek, but the site was sold out by mid-morning on Friday.
eBay
If you're willing to pay a bit more, eBay may be an option. NES Classic Edition gaming consoles are available on the online store for around $80 and up, with some going for more than $100.