How Netflix Wound Up on the Front Lines of the New Labor War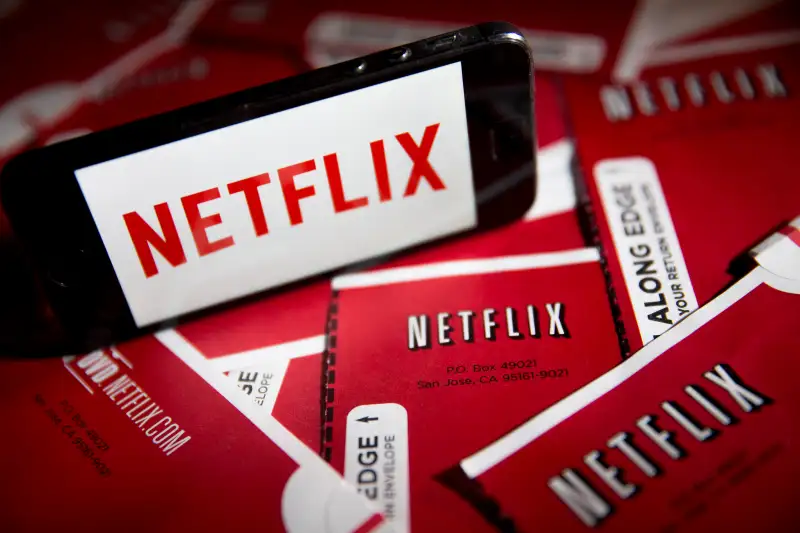 Bloomberg—Bloomberg/Getty Images
Getting paid to watch movies might seem like a pretty sweet gig, but two people who worked for Netflix are now suing the streaming-media giant, claiming that the company misclassified them as contractors rather than employees so it wouldn't have to pay them time-and-a-half for the long workweeks they incurred.
The two workers, who are aiming for class-action status, were part of "Project Beetlejuice," according to The Hollywood Reporter. These people (Netflix doesn't say how many it works with) get paid $10 a pop to watch movies and pick out the best stills and video clips for Netflix to use.
The issue, of course, is that a movie can run two or three hours in length, which — if you do the math — means these film buffs aren't making a lot per hour for their services. Netflix had classified them as independent contractors, but the litigation contends that they were treated more like employees, but without the benefits of regular employment. "They're also asking for overtime, paid vacation, and holidays, health insurance, and a 401(k) plan," Business Insider said.
Workers at other new-economy darlings — Uber drivers, for example — have raised similar questions about the nature of their employment, and have forced a discussion about what it means to be an employee in the "gig economy." One estimate said that Uber drivers would have earned an additional $730 million if they had been classified as employees instead of independent contractors.