Here's How Many People Admit to Not Paying for Netflix and HBO Go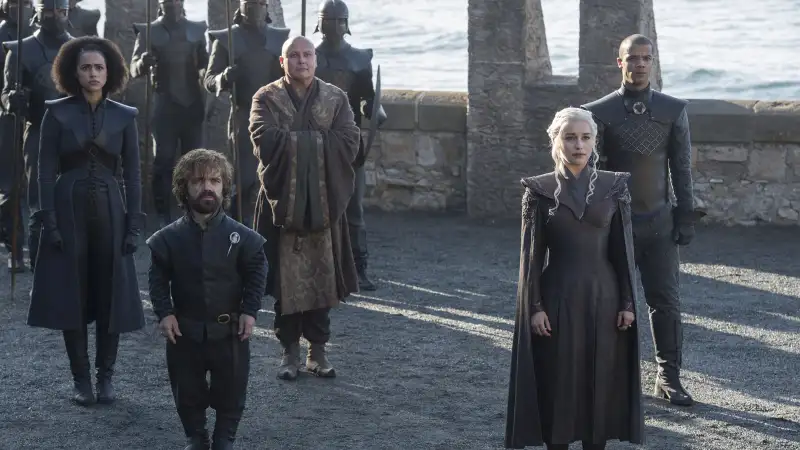 Macall B. Polay—courtesy of HBO
Millennials have a reputation for not buying houses, cars, and other common purchases. Here's another thing many young adults apparently don't spend money on: streaming services like Netflix.
According to a new Reuters/Ipsos poll, millennials are far more likely than other generations to borrow account passwords for Netflix, Hulu, HBO Now, and other streaming services so they can binge content for free.
Only about 8% of survey participants ages 35 and up said they had accessed one of these streaming services by using someone else's log-in credentials. Meanwhile, 21% of adults ages 18 to 24 said they'd borrowed somebody's password to stream video content, and 15% of people ages 25 to 34 admitted to doing so.
Streaming services tend to not be bothered by password sharing. The general thinking is that it would be very difficult to police the practice, and vigilantly enforcing the rules could be alienating to customers.
What's more, there's a belief that password sharing can serve as good marketing for streaming services, much in the same way that free 30-day trials prove to be good exposure and boost paid subscriptions. At a tech conference in 2016, Netflix CEO Reed Hastings said that people who borrow Netflix passwords often go on to become paying subscribers. This goes especially for young people. Password sharing is "a positive thing" and "really hasn't been a problem," Hastings said. "As kids move on in their life, they like to have control of their life, and as they have an income, we see them separately subscribe."
So what are the actual rules for password sharing? Each service is a little different, and the number of streams an account allows can vary based on how much you pay. At Netflix, for example, the "Standard" $9.99 subscription allows users to stream content on two devices simultaneously, while a $11.99 "Premium" account gives up to four streams at the same time.
But who gets to share an account's log-in? Officially speaking, it's OK only for members of the same household to share passwords. A statement provided to Consumer Reports by HBO explained: "The HBO Go service is meant to be used by the members of a household with an HBO subscription. We do not encourage password sharing outside of that household, and we limit viewing to three concurrent streams."
Still, enforcement of such rules has generally been very lax, and the services seem happy with the idea that their content is being viewed by as broad a group of people as possible. HBO even provides HBO Go and HBO Now for free for many college students around the country, with the idea that exposing them to these streaming services now increases the likelihood that they'll become paying customers down the line.
"For us it's more important that at that age where they are not financially independent quite yet, they are habituating to using the product to ultimately aspiring to becoming paid customers," Bernadette Aulestia, HBO executive vice president of global distribution, said to Reuters.
All things considered, no wonder young people are more likely to binge on streaming video services without becoming paying subscribers. The services themselves have a vested interest in getting them hooked for the long run.