Why You'll Want to Update Your Netflix App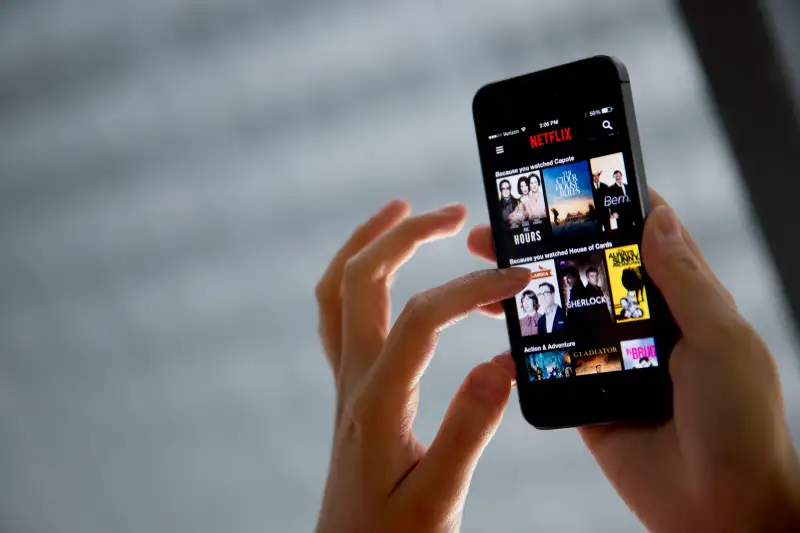 Andrew Harrer/Bloomberg via Getty Images
Want to spend your commute binging Gilmore Girls for the fourth time, but don't want to pay egregious data overage fees? Netflix is making that easier than ever with a new way to control data usage on smartphones.
Eddy Wu, director of Product Innovation at Netflix, writes in a blog post that after studying how much data was needed to maximize streaming performance while minimizing data usage, the app's default setting will "enable you to stream about 3 hours of TV shows and movies per gigabyte of data." But users aren't beholden to that setting: In the latest update of its iOS and Android apps, Netflix allows binge-watchers to circumvent that cap and set their own, either higher or lower, depending on preference.
The "Cellular Data Usage" feature also allows consumers to set an "Unlimited" data cap. That means consumers will have control over how much data their phones are using while streaming their favorite shows, a boon for those with restrictive data plans.
Wu also points out that users should remember this only applies when you're streaming via your cellular network—not when you're connected to WiFi or tethered. Additionally, streaming quality will depend largely on your cellular network and device.
Is this a reminder that you deserve a better cell phone plan? Check out Money's list of the best plans for your money, and here's how to figure out how much data you're actually using.