Buyers Are Getting Discounts on New Cars Again — but There's a Catch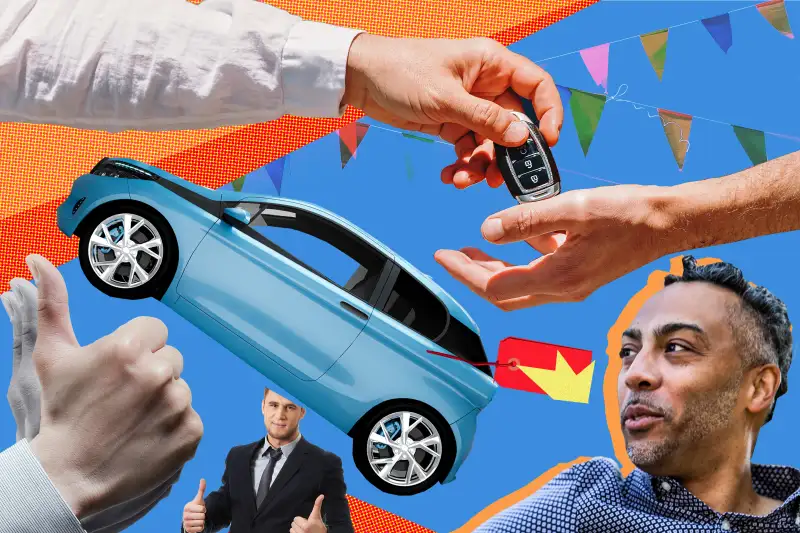 After a 15-month span when car buyers were routinely paying above the sticker price for new vehicles, auto shoppers are finally seeing discounts at the dealership. The problem is that buyers are paying higher prices anyway.
For the month of December, the average discount on a new vehicle purchase was $293, according to data from Edmunds, an automotive research firm. The average discount per new car was $15 in November, which was the first month since July 2021 when the average transaction price was lower than the average MSRP (manufacturer's suggested retail price).
Why it means for you
New cars aren't getting cheaper — in fact, prices are at a record high — but fewer buyers are encountering the unpleasant surprise that they have to pay above the sticker price for a new set of wheels.
The frenzy for new cars is calming down because supply chain problems have eased while high prices and high auto loan interest rates are putting downward pressure on demand.
New vehicle inventory was at about 1.1 million units in December 2021, compared to 1.8 million at the end of last month, according to Cox Automotive.
Keep in mind
Much of the reason why new vehicles are now selling below MSRP is that manufacturers have set higher sticker prices (hello, inflation). The average MSRP has increased by more than $2,000 in just the past two months with the arrival of 2023 model year cars, according to Edmunds.
In December, the average MSRP for a new vehicle was $48,809, up more than $7,000 since December 2019.
Edmunds reports that the average transaction price for a new vehicle reached a record high of $48,516 last month, an increase of nearly $10,000 from December 2019.
Bottom line
There's more opportunity for car buyers to find discounts in today's market, but those discounts are being applied to vehicles with MSRPs that are higher than ever before.
More from Money:
One Kind of Car Is Skyrocketing in Sales While the Rest of the Market Is Slumping