60% of People Shopping for a New Car Are Worried About Affording It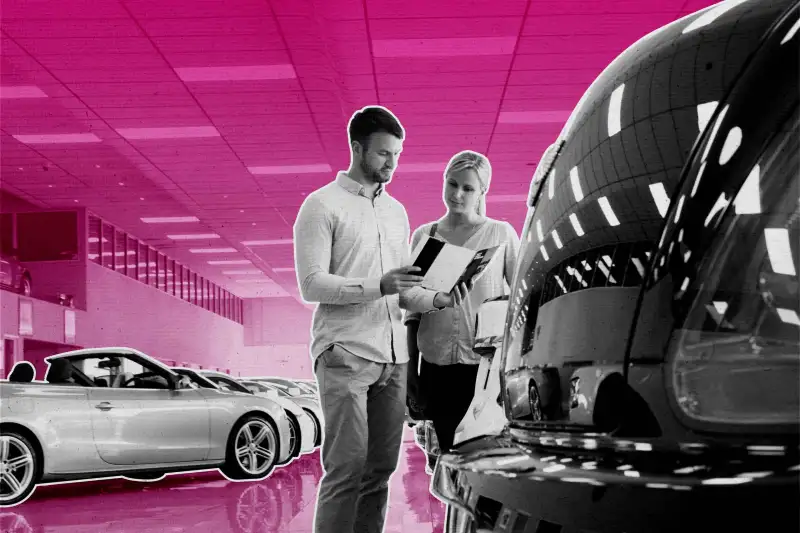 New-car prices have been so high lately that about 60% of shoppers now say they're worried they can't afford a new vehicle.
That's according to a report released Thursday by research company GfK AutoMobility, which explored how buyers are coping with surging car costs. Some buyers are taking out longer loans, while nearly half of shoppers who are concerned about affordability said they plan to delay their car purchases by a year or more.
What the research shows
According to Julie Kenar, the firm's senior vice president of consulting, a dwindling number of Americans have been able to afford new cars lately as the average price has climbed to nearly $50,000.
"At a time when many consumers are worrying about money on a daily basis, auto makers and dealers have raised prices and all but eliminated promotions," she said in the report.
Younger and lower-income Americans are more likely to be concerned about vehicle affordability compared to older and higher-income adults, the report found. Among millennials, 66% say affordability is impacting their purchase decisions, compared to just 56% for baby boomers.
Why it matters
New-car prices fell significantly in February in what was a second consecutive monthly decline, according to Kelley Blue Book data. But because new cars have gotten so much more expensive in the past couple years, there's a long way to go for them to become affordable again — especially considering that the average auto loan interest rate for a new vehicle purchase is about 8.6%.
Car prices rose during the pandemic amid a lack of supply of new vehicles, which allowed automakers to raise prices while dealers charged above sticker and as buyers struggled to find much of anything in the way of discounts.
The supply of new vehicles is now 68% improved from a year ago, Cox Automotive, a research and consulting firm, said in a recent report. That's a good sign that the market could become more buyer-friendly soon.
Still, though, the total inventory of new cars is still less than half of what it was three years ago.
Bottom line
Car shoppers are facing an affordability crisis due to high prices and surging interest rates. Prices may be letting up slightly, but it's going to continue to be difficult for most people to buy a new car for quite some time.
More from Money:
The Average Price of a New Car Dropped by More Than $700 in February