New York Proposes Bitcoin Regulations
Money is not a client of any investment adviser featured on this page. The information provided on this page is for educational purposes only and is not intended as investment advice. Money does not offer advisory services.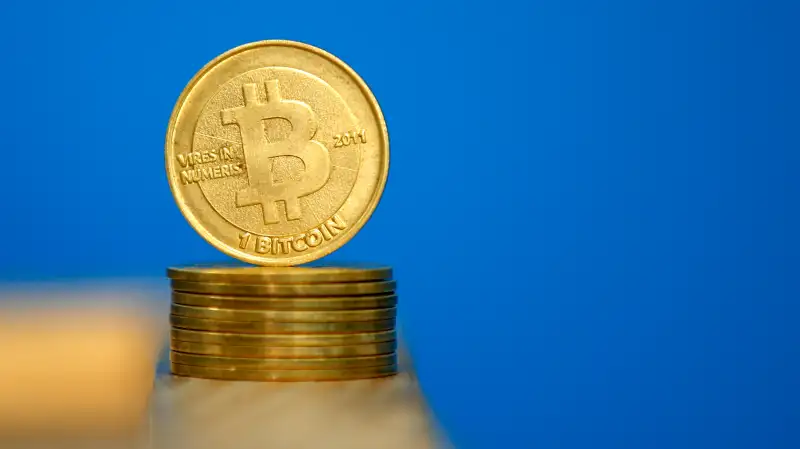 Bitcoin may have just taken a huge step toward entering the financial mainstream.
On Thursday, Benjamin Lawsky, superintendent for New York's Department of Financial Services, proposed new rules for virtual currency businesses. The "BitLicense" plan, which if approved would apply to all companies that store, control, buy, sell, transfer, or exchange Bitcoins (or other cryptocurrency), makes New York the first state to attempt virtual currency regulation.
"In developing this regulatory framework, we have sought to strike an appropriate balance that helps protect consumers and root out illegal activity—without stifling beneficial innovation," wrote Lawsky in a post on Reddit.com's Bitcoin discussion board, a popular gathering places for the currency's advocates.
"These regulations include provisions to help safeguard customer assets, protect against cyber hacking, and prevent the abuse of virtual currencies for illegal activity, such as money laundering."
The proposed rules won't take effect yet. First is a public comment period of 45 days, starting on July 23rd. After that, the department will revise the proposal and release it for another round of review.
Regulation represents a turning point in Bitcoin's history. The currency is perhaps best known for not being subject to government oversight and has been championed (and vilified) for its freedom from official scrutiny. Bitcoin transactions are anonymous, providing a new level of privacy to online commerce. Unfortunately, this feature has also proven attractive to criminals. Detractors frequently cite the currency's widely publicized use as a means to sell drugs, launder money, and allegedly fund murder-for-hire.
The failure of Mt. Gox, one of Bitcoin's largest exchanges, following the theft of more than $450 million in virtual currency, also drew attention to Bitcoin's lack of consumer protections. In his Reddit post, Lawsky specifically referenced Mt. Gox as a reason why "setting up common sense rules of the road is vital to the long-term future of the virtual currency industry, as well as the safety and soundness of customer assets."
New York's proposed regulations require digital currency companies operating within the state to record the identity of their customers, including their name and physical address. All Bitcoin transactions must be recorded, and companies would be required to inform regulators if they observe any activity involving Bitcoins worth $10,000 or more.
The proposal also places a strong emphasis on protecting legitimate users of virtual currency. New York is seeking to require that Bitcoin businesses explain "all material risks" associated with Bitcoin use to their customers, as well as provide strong cybersecurity to shield their virtual vaults from hackers. In order to ensure companies remain solvent, Bitcoin licensees would have to hold as much Bitcoin as they owe in some combination of virtual currency and actual dollars.
Cameron and Tyler Winklevoss, two of Bitcoin's largest investors, endorsed the new proposal. "We are pleased that Superintendent Lawsky and the Department of Financial Services have embraced bitcoin and digital assets and created a regulatory framework that protects consumers," Cameron Winklevoss said in an email to the Wall Street Journal. "We look forward to New York State becoming the hub of this exciting new technology."
Gil Luria, an analyst at Wedbush Securities, also saw the regulations as beneficial for companies built around virtual currency. "Bitcoin businesses in the U.S. have been looking forward to being regulated," Luria told the New York Times. "This is a very big important first step, but it's not the ultimate step."
However, this excitement was not universally shared by the internet Bitcoin community. Soon after posting a statement on Reddit, Lawsky was inundated with comments calling his proposal everything from misguided to fascist. "These rules and regulations are so totalitarian it's almost hilarious," wrote one user. Others suggested New York's proposal would increase the value of Bitcoins not tied to a known identity or push major Bitcoin operations outside the United States.
One particularly controversial aspect of the law appears to ban the creation of any new cryptocurrency by an unlicensed entity. This would not only put a stop to virtual currency innovation (other Bitcoin-like monies include Litecoin, Peercoin, and the mostly satirical Dogecoin) but could theoretically put Bitcoin's anonymous creator, known by the name Satoshi Nakamoto, in danger of prosecution if he failed to apply for a BitLicense.
One major issue not yet settled is whether other states, or the federal government, will use this proposal as a model for their own regulations. Until some form of regulation is widely adopted, New York's effort will have a limited effect on Bitcoin business. "I think ultimately, these rules are going to be good for the industry," Lawsky told the Times. "The question is if this will spread further."