The No-Budget Trailer Remake for "Star Wars 7" Beats the Official One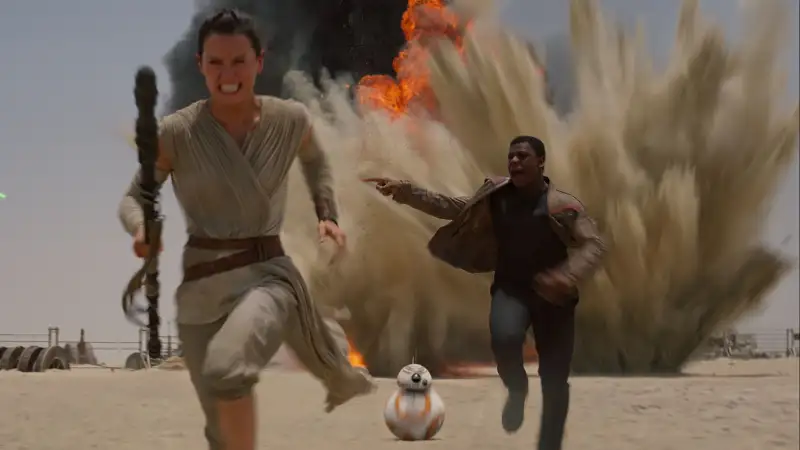 It's estimated that Star Wars: The Force Awakens, episode seven, cost around $200 million to make. That's a huge chunk of change, and it's perhaps George Lucas spent a little more than they had to.
Comedy troupe Dumb Drum of Fresno, Calif. just put out their own version of the new Star Wars trailer, produced a shot for shot remake with an extremely close eye for detail and no budget.
The entire thing is made with pure imagination and cunning, using cardboard everything, markers, and excellent editing.
As Vice notes, the practice of remaking existing films and trailers is called "sweding," which was featured in the 2008 Jack Black movie "Be Kind Rewind."
And here's the official Episode 7 trailer, for comparison: