The Number of Homes for Sale Just Reached a Record Low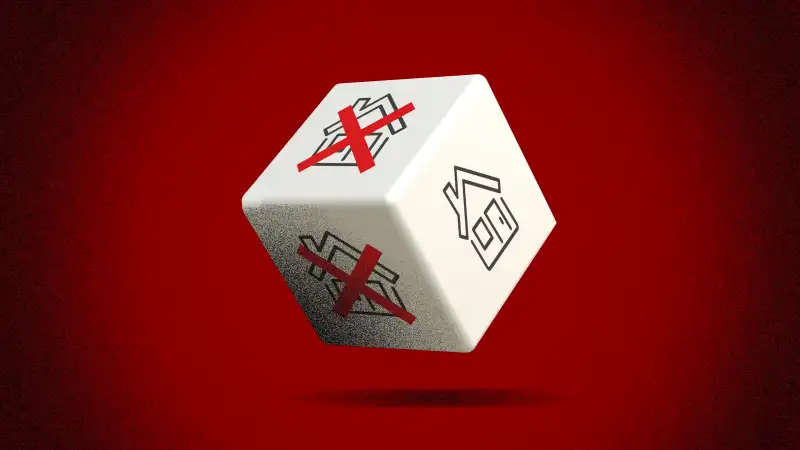 The lack of homes for sale continues to plague the housing market. Buyers searching for that perfect house found fewer options last month as the number of listed homes dropped to a record low.
According to Redfin, just under 1.4 million homes (seasonally adjusted) were on the market in May. That's the lowest level of inventory ever recorded by the real estate brokerage since it started keeping track of this data in 2012. Year over year, the number of for-sale properties was down by 7.1%.
Just how alarming is the lack of available homes? Compared to May 2019, when there were 2.2 million homes on the market, inventory is down by almost 40%.
What's causing the housing supply shortage?
There are several factors affecting the supply of homes for sale. Probably the most significant is that the housing market has been short of inventory ever since the 2008 crash. Experts estimate there was already a deficit of about 4 million homes before the start of the pandemic in 2020.
The buying frenzy caused by record-low mortgage rates during the pandemic didn't improve the situation either. Buyer demand far outpaced supply, leading to bidding wars and homes selling for tens of thousands of dollars above the asking price.
Last year's fast-rising mortgage rates, coupled with this year's elevated rate levels, helped slow down buyer demand, but they also caused a new problem for the housing supply. Homeowners, for the most part, simply aren't selling.
Homeowners report feeling trapped by the low mortgage rates on their loans. Since many potential home sellers are also potential buyers, they are loathe to trading in a 3% interest rate for a 6% or 7% one. As a result, according to the Redfin report, new listings are down by about 25% year over year.
How low inventory affects the housing market
The inventory shortage goes beyond just limiting homebuyer options.
Because demand still outpaces supply, competition is heating up again among potential buyers. According to Redfin, nearly 50% of homes on the market were in a bidding war in May — meaning they received at least two offers. And although the typical home is now selling at the list price, more than a third are selling above it.
As a result, home prices aren't dropping significantly. The median sales price in May was about $419,000, just 3.1% lower than a year earlier.
While many potential homebuyers are opting to wait for mortgage rates to move lower before considering buying property, conditions may not be significantly better under those circumstances, said Daryl Fairweather, chief economist at Redfin, in the report. Lower rates will bring back more buyers who have been sidelined by higher rates.
"That could lead to more bidding wars since there aren't enough homes for sale," she said. "Heightened competition could push up prices, offsetting some or all of the benefit of lower rates."
More new construction homes in the works
There is a metaphoric light at the end of the tunnel for inventory.
On Tuesday, the U.S. Census Bureau reported that housing starts, or the number of single and multi-family homes in the beginning phase of construction, jumped by an annualized rate of 1.63 million in May. That's an increase of more than 21% from April's revised rate and the largest number of housing starts in over a year.
Single-family starts were just under 1 million homes, an 18.5% increase from April and the highest rate in the past 11 months.
More significantly, the number of single-family home completions came in at an annualized rate of just over 1 million homes, an increase of a more modest month-over-month gain of 3.9%. Building permits also saw a modest 5% increase from the previous month.
"Single-family permits have trended upward since January, indicating that new home construction is indeed in recovery from its winter trough," said Doug Duncan, chief economist at Fannie Mae, commenting on the Census Bureau report.
While the promise of more inventory is good news for the housing market, there's still a long way to go. Building a new home can take six months to a year, which means we're going to feel the absence of homes for some time to come.
More from Money:
The Best Mortgage Lenders of 2023
9 Best Home Equity Loans of 2023
You Now Need a Six-Figure Salary to Afford Rent in These 11 Cities