Obama Proposes $10 a Barrel Fee on Oil to Fund Clean Energy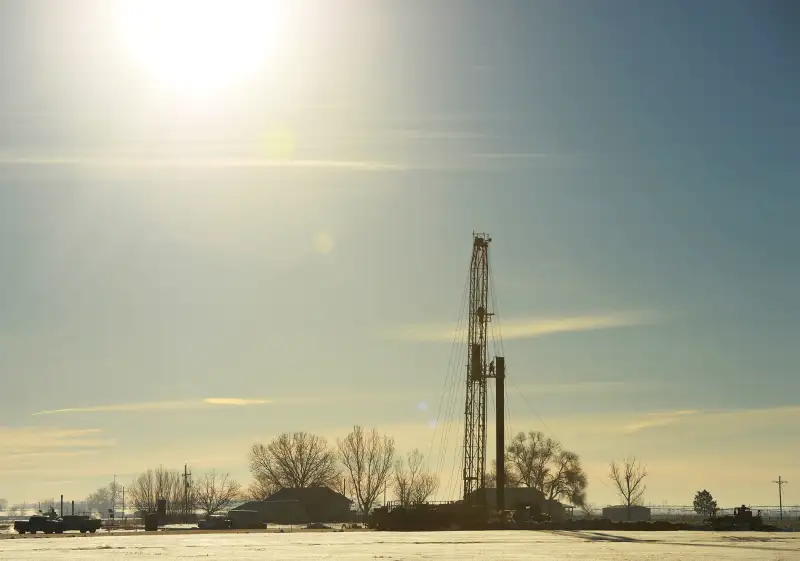 Intending to financially support both innovation in clean energy and the Highway Trust Fund while incentivizing a move away from the use of fossil fuels, the White House Thursday announced a proposed $10 per barrel fee to be levied on oil companies.
President Obama's "21st Century Clean Transportation System" proposal calls for increasing investment in clean transportation infrastructure by 50% while reducing America's reliance on oil. The White House says the plan will reduce carbon emissions, create jobs and expand transportation opportunities like public transit and passenger rail.
According to the statement announcing the fee, the plan calls for investments in clean transportation infrastructure while also "providing for the long-term solvency of the Highway Trust Fund to ensure we maintain the infrastructure we have."
"By placing a fee on oil, the President's plan creates a clear incentive for private sector innovation to reduce our reliance on oil," the White House statement says, "and at the same time invests in clean energy technologies that will power our future."
While fluctuations in the price of oil have complicated and indeterminate trickle down effects a $10 hike to the price of oil is likely to be felt in the wider economy. Over the long term, for example, such a surcharge would be likely to increase the price of air fare, as airlines cover higher fuel prices by passing that cost along to consumers.
"A $10 per barrel price increase would cost the airline industry about $4.3 billion per year. That's not insignificant," Cheapair.com CEO Jeff Klee told Money. "It's wishful thinking that the airlines would just absorb the full extra cost without eventually passing it on."