Want to Vacation Like the Obamas? Here's How Much It'll Cost You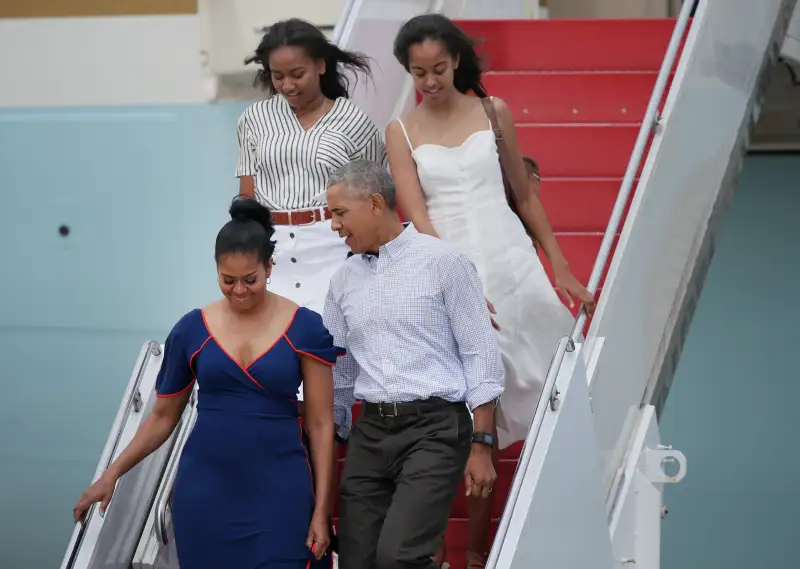 On his annual vacation to Martha's Vineyard this year, President Obama is letting loose, staying out til 1 at night with friends and hitting the golf course by day at the beautiful island destination. If you want to kick back like the commander-in-chief, however, it'll cost you.
The Obamas are renting a home in Chilmark, a town located on the Up-Island of the popular Massachusetts vacation destination. In 2015, the average price on Chilmark was about $2,900 for a week in a two-bedroom cottage -- and can rise as high as $20,000 a week for a four-bedroom beachfront property, Boston.com reported. Summer is unsurprisingly the most expensive time to rent on the Vineyard, with prices typically dropping a bit in the spring and fall months.
Prices quickly rise if you're looking for more bedrooms, amenities, or waterfront vistas. For instance, a four-bedroom home near Lucy Vincent Beach (as well as famous chocolatier Chilmark Chocolates) -- with a small pool and outdoor shower -- will run you about $9,000 a week in the most popular week so summer, according to listings on vacation rental website VRBO.
You'll also find rentals with weekly rates that outpace most Americans' annual salaries. One such property, priced at $99,000 per week, will provide you with three bedrooms, a swimming pool, tennis court and rock climbing wall.
Read More: Obama Says This Is The Best Perk of Being President
In addition to Secret Service sighting in Chilmark, you'll find dramatic coastlines and breathtaking natural scenery including rolling hills with sheep farms. Chilmark is also famous for fishing village Menemsha, where vacationers can buy fresh seafood.