A Big Obamacare Deadline Is Coming Up. Here's Why It Still Matters, Even If the Law Is Repealed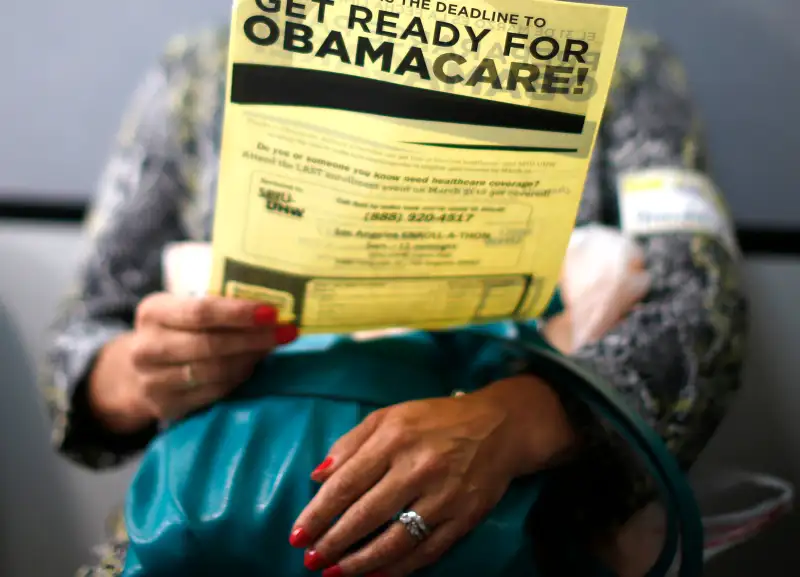 The deadline to get insurance coverage for 2017 through the Affordable Care Act is Tuesday, Jan. 31. And with reports that President Donald Trump's administration may limit public outreach to potential enrollees, this could be your only reminder to get covered.
Experts say you should still sign up for individual coverage even though the law's future is uncertain. Why?
There are reasons beyond the financial security of having health insurance. First, you could be hit with a tax, otherwise known as the individual mandate, if you don't. In 2016, the tax was $695 per adult or 2.5% of household income, whichever is higher.
But there's another, potentially more costly reason.
Though Republicans have no official Obamacare replacement plan, many of the substitutes drafted by GOP lawmakers and conservative think tanks include a "continuous coverage" provision. Simply put, this provision means that if you have a lapse in your insurance coverage—say because you forgot to sign up for individual coverage this year—insurers could legally be allowed to discriminate against you for a pre-existing condition. That could mean charging you significantly more for coverage or outright denying you. It was the norm before the ACA was passed.
As the non-profit Kaiser Family Foundation notes, pre-existing conditions are fairly common: About 30% of adults under 65 were uninsurable due to pre-existing conditions like cancer, heart disease, obesity, and diabetes before the ACA went into effect. Pregnancy can also be considered a pre-existing condition, meaning any woman could be charged more or denied insurance under some potential versions of GOP's replacement plan.
Another important thing to note: Jan. 31 is the last deadline for 2017 coverage, except for if you have a big life change, such as having a baby or getting laid off, in which case you qualify for a special enrollment period.
So remember, signing up for coverage is doubly important this year and has potentially long-lasting implications, since the popular pre-existing conditions provision is on the chopping block.
If you need help finding an individual plan, head over to healthcare.gov and read this explainer. And make sure you take stock of the subsidies offered by the government. According to the Department of Health and Human Services, about 85% of participants qualify for help paying for their coverage.