Obamacare Open Enrollment Starts Today. Here's What to Know About This Year's Changes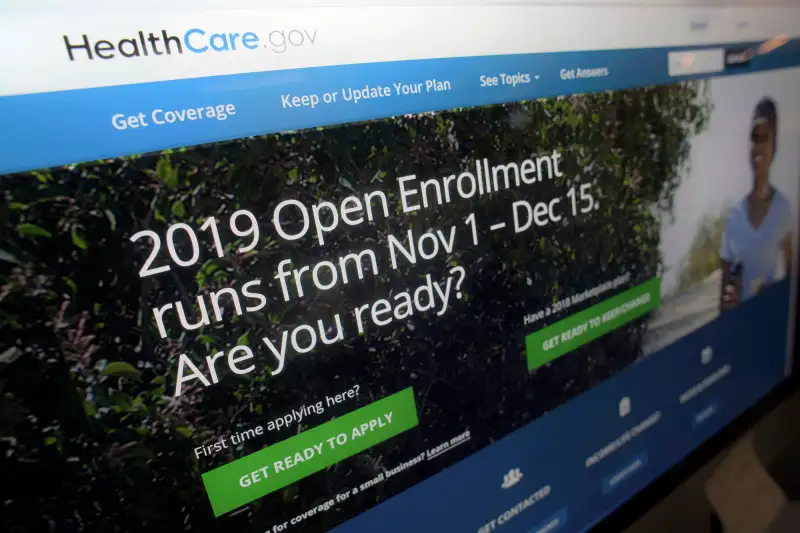 Patrick Sison—AP/REX/Shutterstoc
Obamacare open enrollment begins today for the roughly 11 million Americans who buy individual coverage through healthcare.gov or their state exchange. In most states, open enrollment for 2019 Affordable Care Act (ACA) coverage runs through Dec. 15. (These states have set a later deadline.)
The usual advice applies this year: shop around. Even if you're happy with your current policy, you may have more options this year, as some carriers have expanded their footprints. What's more, your premium subsidy for next year could change, so it's important to input your projected 2019 income into the enrollment form to get an updated estimate of what you'll pay in premiums.
If you want to keep your doctors, make sure that they still participate in the plans you're considering. One of the few ways that insurance carriers can keep their premiums down is to restrict the number of participating health care providers, says Ryan McCostlin, head of individual health care planning for Bernard Health, a Nashville-based benefits advisory firm. "The networks keep getting narrower," McCostlin says.
Obamacare remains an important lifeline for retirees younger than the Medicare eligibility age of 65, and generally speaking, older consumers are more likely than younger ones to have important doctor relationships. "As we get older, stuff starts happening, even if we've been healthy," says Karen Pollitz, senior fellow at the Kaiser Family Foundation.
McCostlin recommends a three-step process for those who care about keeping their doctors: check the provider lists on healthcare.gov or your state site, but since those aren't always up-to-date, also check the provider list on the carrier's website. And finally, call the doctor's office and ask if they take the plan you're considering. Don't just ask if they take "Oscar Health," for example -- repeat the precise name of the plan, since a doctor could participate in some of a carrier's offerings but not others, McCostlin says.
If you take no action during Obamacare open enrollment, you'll be automatically re-enrolled in your current policy -- or if that's being discontinued, into a similar policy. Changes made during open enrollment will go into effect January 1, 2019.
While the shopping process is very similar to last year's, here are some big changes for 2019:
You Aren't Required to Buy Coverage
The penalty attached to the individual mandate -- the official name for the requirement that you buy insurance -- goes away for 2019. That means you won't have to pay up if you go uninsured. Many consumers aren't aware of this: about half of respondents mistakenly believed there will be a tax penalty for not having health insurance in 2019, according to a survey of more than 1,500 consumers by eHealth.
That said, it's a good idea to have coverage if you can afford it. People who go uncovered risk catastrophic bills if they get a serious diagnosis or have a major accident. And you can't buy health insurance at will: the only way to enroll in an Obamacare policy outside of open enrollment is if you qualify for a special enrollment period based on a life change like marriage or losing a job.
You Have Short-Term Plan Options
The Trump administration passed a ruling over the summer expanding the duration of short-term health insurance plans that proponents hail as a cheaper option than Obamacare plans. Traditionally, these plans have been used as a bridge between more comprehensive coverage -- for example, if you had a gap in coverage of a couple months in between jobs. But now they can be sold for a term of as long as 364 days and can be renewed at the carrier's discretion for up to 36 months.
However, these short-term plans have many limitations. Unlike Obamacare plans, they are medically underwritten, meaning that insurers scrutinize your health history and may charge you more based on a pre-existing condition, deny you coverage outright based on your health status, or issue a policy that excludes coverage for your pre-existing condition. "Consumers who choose short-term plans over traditional plans are rolling the dice a bit," McCostlin says. Even though short-term options might seem like a cost-effective way to bridge a gap before Medicare eligibility, older consumers should be particularly aware of these exclusions.
You can't buy a short-term plan on healthcare.gov or your state's exchange, and as of now you can't use Obamacare premium subsidies to help defray their cost.
Learn more about short-term plans here.