Your Old Video Games Might Actually Be Worth a Lot of Money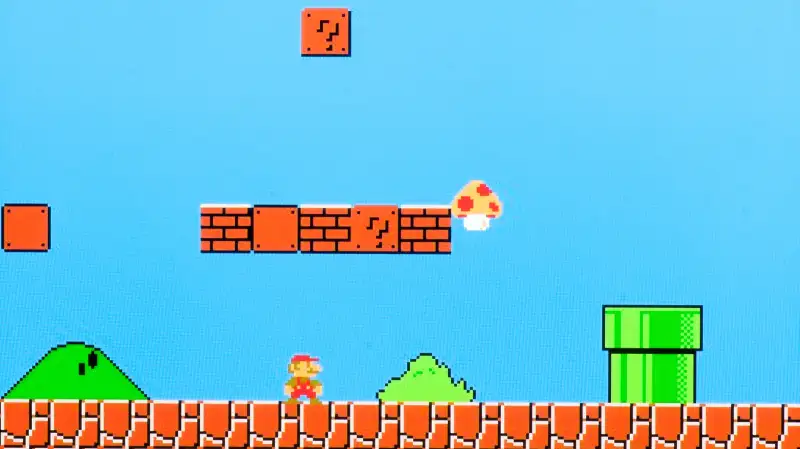 A lot of people are making money off video games these days. YouTube celebrities (like PewDiePie) have made millions by recording themselves playing new releases. And some professional players earn hundreds of thousands of dollars in eSports tournaments. But even if you're not cut out for Internet fame and no longer have the reflexes of a teenager, you may still be leaving money on the table.
While classic games are regularly reissued digitally, making them widely available to anyone who wants to play them, there's still a collector's market for the original product. Much like comic books, old games that are in pristine condition, especially if they were limited releases, can fetch a premium on sites like eBay.
Here's a look at what a random sampling of games have sold for recently.
Final Fantasy VII (Black Label) - Released in 1997, this was the second best selling game on the original PlayStation. And it has since been named one of the best games of all time. That has helped spiked collector interest. In late March, a copy of the game sold for $280.
Sonic the Hedgehog - Sega's iconic character turns 25 this July - and the focus on Sonic is helping boost interest in his debut. A near mint copy of the original game for the Sega Genesis sold earlier this month for $525.
The Legend of Zelda prototype - Collectors' interest extends far beyond retail copies of classic games. If you're lucky enough to have a prototype or ultra-rare title, you're likely to earn more than just a few hundred dollars. In 2012, Tom Curtin sold a prototype/test cartridge of the classic Nintendo Entertainment System (NES) title for $55,000. That's a handsome sum, but it's well short of the $150,000 he was originally seeking.
Ice Climber - One of the original launch titles for the NES in 1985, Ice Climber saw two players scaling a cliff as they attempt to successfully steal a vegetable from enemies ranging from a condor to a bipedal polar bear wearing pink shorts and sunglasses. Unusual stuff - and, to many, a long forgotten title. But in March, a factory sealed copy of the game sold for $2,561.
Super Mario Bros. - Arguably the most popular video game of all time, Super Mario Bros., which celebrated its 30th birthday last year, has never really gone away. Nintendo has rolled out a version of it for virtually every hardware system it has introduced - and it's easy to digitally download a copy of the original from the company's "Virtual Console" collection of legacy games on the Wii or Wii U. But like the first edition of a book, collectors want the original. A factory sealed copy of the 1985 original sold for $450 last month.
World of Warcraft Collector's Edition - Activision's massively multiplayer online game is far off its peak subscriber count, but it's still incredibly popular, with over 5.5 million players as of last year. And fans who see the Warcraft movie at participating Regal Cinemas, United Artists Theaters, and Edwards Theaters will get a free copy of World of Warcraft. So it's a bit surprising to see how in-demand the original collector's edition of the game is these days. Last month, two sealed copies of the game sold for more than $2,300 each. Several sealed versions of the collector's editions of the game's expansions have sold for between $300-$400.
Air Raid - Until 2010, it was believed there were just 12 copies of this Atari 2600 game in existence. And none of those, it was believed, had a box or instruction manual. But after a story about the game on CNN.com, a 13th copy (with a box) emerged. And two years later, a 14th - which had both the box and instruction manual. The owner of that most recently found version put it up for bids, pocketing $33,433 when the sale was done.
Stadium Events - Bandai's Stadium Events, one of the industry's first exercise games, was actually recalled soon after its 1987 release. But the copies that stayed on the market have become the holy grail for some collectors. In 2015, a factory-sealed version of the game sold for $35,100. And earlier this year, a man picked up a less pristine copy at a yard sale for $2. He quickly resold it for $7,500.
E.T. - It's considered the worst video game of all time - and store-bought copies aren't worth much. But the game was so bad that Atari buried thousands of copies in a New Mexico landfill. In 2014, a number of those were excavated - and those are worth plenty. A landfill copy of E.T. sold for $1,535 in 2015. (Joe Lewandowski, the garbage contractor who remembered burying the games and was responsible for helping locate them, says he's still holding on to 297 excavated E.T. cartridges - partially in hopes that Hollywood, which has seemingly never met a film it's not willing to make again, attempts to remake the classic.)