Here's Why the Oldest Kids in Kindergarten Are More Likely to Go to Harvard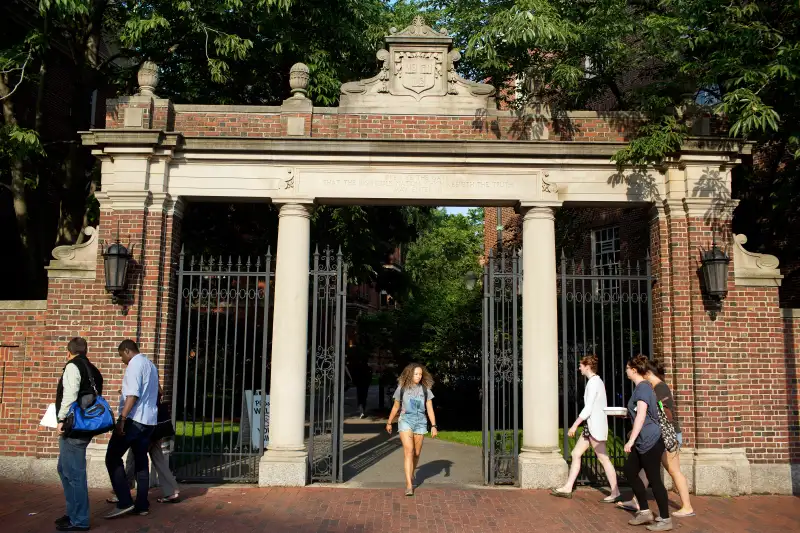 Victor J. Blue/Bloomberg—Getty Images
All kinds of factors affect whether your kid will go to a top college, but here's one you may not have counted on: The month of their birthday.
School districts across the U.S. use cut-off dates to decide whether children are ready to start kindergarten. Often the cutoff is the start of the school year, at the beginning of September -- so that kids with September birthdays, who just missed the cutoff the previous year, wind up being almost a full year older than classmates with August birthdays.
A new academic study of children in Florida, which adheres to that practice, suggests the leg up of having a September birthday can be substantial, with older kids more likely to graduate from a selective college and less likely to land in jail. While researchers have long known that a kindergartner's age can affect academic performance for younger children, the latest study was unusual in that it traced the effects for part of the test group -- a large, anonymous Florida county -- all the way through college.
September-born children were 2.1% more likely to go to college than August-born kids, and 3.3% more likely to graduate, according to the study. They were 7.2% more likely to graduate from a competitive college and 15% less likely to be incarcerated by their 16th birthday, found the researchers from Northwestern, the University of Florida and the University of Toronto.
The good news is some parents and school districts are taking steps to cushion the effects. In school districts that frequently held immature kids back -- or where parents aggressively "red-shirted" their kids -- the month-to-month birthday effects were significantly smaller.
Still, researchers cautioned aggressive helicopter parents not to hold kids back simply to give them a leg up at college admissions time. The results didn't necessarily suggest an extra year would help a kid who was already thriving, says co-author Krzysztof Karbownik.
"If you recognize a child is struggling, it may make sense," he says. "But it should be a developmental tool to help the kids -- not a tool to give them an extra edge."