Despite Reforms, Overdraft Fees Are Still Plaguing Low-Income Americans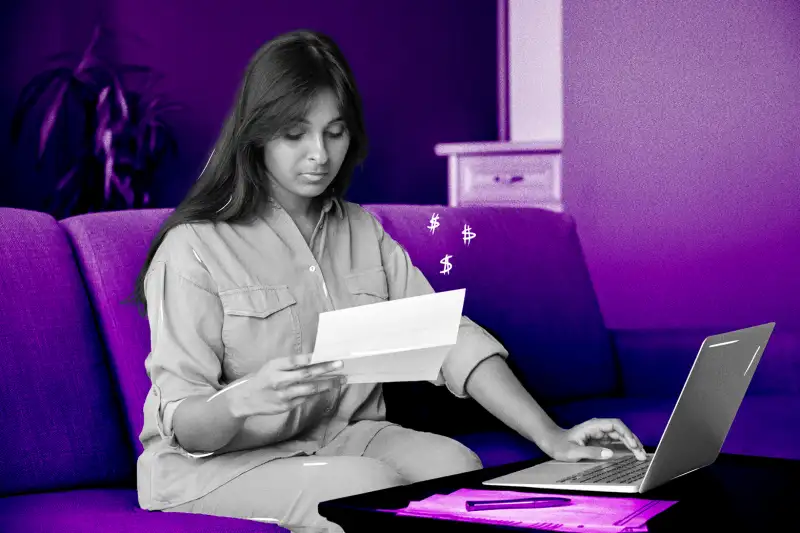 Overdraft and non-sufficient funds fees are disproportionately plaguing low-income households, with some Americans overdrawing their bank accounts 10 or more times a year.
Despite recent reforms in the banking industry spurred on by a crusade of government scrutiny and public pressure, the fees are still rampant, according to a new study from the nonprofit Financial Health Network, a consumer research organization.
These fees are charged when a customer does not have enough money in their account to cover a transaction. In the case of an overdraft, the bank usually allows the transaction to go through but charges the account a fee of about $30. With NSF fees, the transaction typically is declined and the fee is charged.
Key context
Rohit Chopra, director of the government watchdog agency Consumer Financial Protection Bureau (CFPB), has repeatedly railed against overdraft and NSF fees, calling them "exploitative junk fees that can quickly drain a family's bank account."
They can be a pain for consumers, but they're a moneymaker for financial institutions — as of 2022, banks were bringing in some $10 billion from overdraft and NSF fees, per the Financial Health Network.
In recent years, the CFPB has cracked down on banks that heavily rely on the fees as a major source of revenue, leading major institutions like Bank of America, Wells Fargo and CitiBank and many others to change their overdraft policies.
Financial Health Network's study shows that these changes have contributed to a 6% decrease in banks' revenue from such fees from 2021 to 2022. However, the share of households getting hit with the fees has held steady.

What the research shows
In a report released Thursday, Financial Health Network provides a snapshot of who's overdrafting — and how often.

The big takeaway: In 2022, 17% of households with checking accounts were charged an overdraft or NSF fee at least once. That's the same percentage as the previous year, when banks and credit unions raced to overhaul their fee policies for overdrawn accounts. In 2020, that figure was 16%.
Over that same period of time, however, bank revenue from the fees fell 6% — from roughly $10.6 billion in 2021 to $9.9 billion in 2022.
The picture is much more dire for financially vulnerable households, which the Financial Health Network defines as those typically earning $30,000 or less and being saddled with debt. For this group of low-income Americans, nearly half (46%) reported at least one overdraft charge.
Of those low-income households, 35% said they were charged for overdrafting six or more times, while 20% said that happened at least 10 times last year.
The nonprofit also asked those who overdrafted several times in 2022 whether they would have preferred to take the hit of a fee so long as the transaction went through or if they would rather the purchase be declined.
Surprisingly, 60% of overdrafters said they would prefer the fee so long as the transaction went through.
The findings suggest that frequent overdrafters strategically overdraw their accounts to get by. Of those who overdraw their accounts at least 10 times a year, 35% told FHN that their last overdraft was intentional.
The study was based on a representative survey of more than 5,000 U.S. adult consumers in January.
The takeaway
The federal government's recent crackdown on overdraft and NSF fees spurred many popular banks to eliminate or reduce them.
According to the Financial Health Network, these reforms have contributed to an industry-wide dip of 6% in revenue that banks and credit unions amass from these fees — even though Americans are still getting hit with those fees at roughly the same rate.
Low-income folks in particular are susceptible to the fees, with about 1 in 5 of them getting charged at least 10 times a year for overdrawing their accounts.
More from Money:
Why It's Risky to Keep a Big Balance in Venmo, Cash App or PayPal
How the New Debt Ceiling Deal Could Affect Your Wallet, From Student Loans to Food Benefits
Debt Free or More Student Loan Payments? These 20 Million Borrowers Await 'Life-Changing' SCOTUS Decision