You Can Rent Pamela Anderson's Malibu House for $50,000 a Month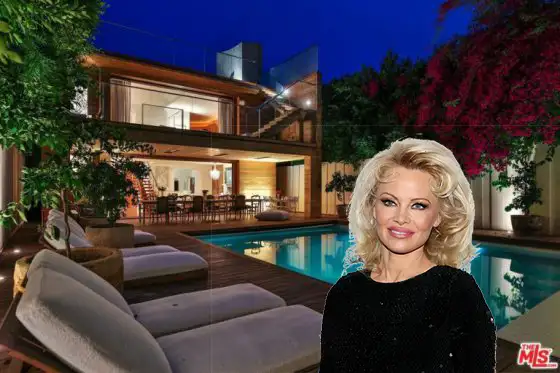 Pamela Anderson has a knack for renovation outside of her infamous role on "Home Improvement."
The actress and model is renting her $7 million Malibu home for $50,000 a month. Anderson remodeled the three-bedroom, three-bathroom home, which she originally bought for $1.8 million in 2008.
The property features two buildings, which are separated by a massive outdoor pool.
The home is made for the Malibu weather with outdoor seating areas, dining tables and a fire pit, and features coastal décor and wood flooring. The front building includes the kitchen, dining and living rooms, as well as the master bedroom and bathroom on the second floor. The second building houses the two other bedrooms and bathrooms, as well as a rooftop area filled with lounge spaces.
The "Baywatch" actress tried to list the luxurious property in 2013 for $7.7 million but had no luck selling it, according to Trulia.
Malibu is one of the most desired locations to live in California. Filled with beachfront properties and stunning ocean views, the city's average home price is $1.5 million and the average monthly rent is $8,995.
A host of other celebrities have Malibu properties, including Leonardo DiCaprio and Cher.
Check out Anderson's property in the photos below: