Here's How Much Paris Hilton's 20-Carat Engagement Ring Costs, According to Experts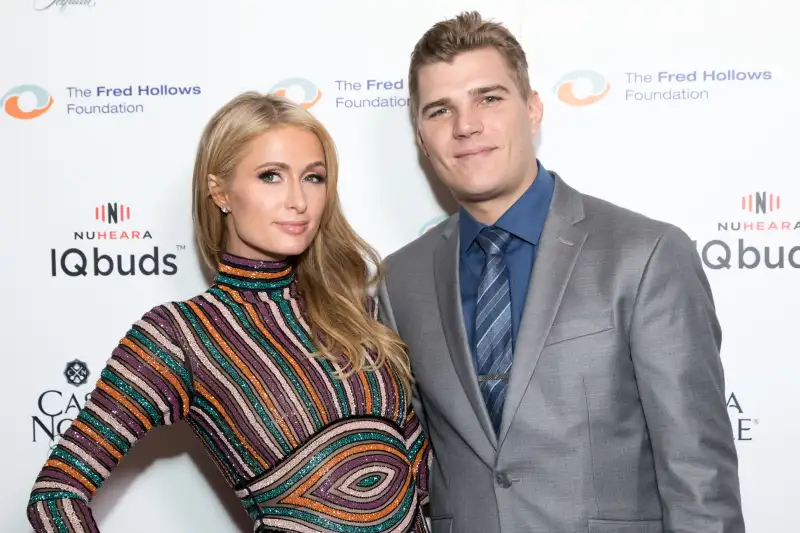 When her boyfriend Chris Zylka got down on one knee on a ski slope in Aspen, Colo., hotel heir and businesswoman Paris Hilton became one of the many people who got engaged over the holidays.
But even though Hilton got engaged at a popular time of the year for couples to say "yes," there's nothing common about her ring. In fact, jewelry and industry experts said her 20-carat, pear-shaped ring is worth more than $1 million.
And that's just a low-ball estimate. The massive diamond ring could easily be worth more, according to experts.
Michael Greene, a diamond expert and celebrity jeweler, told People the finger-sized ring is worth $2 million. The 20-carat gem sits on a platinum split shank halo band, and includes two-carats worth of smaller diamonds as well, People reported.
The quality of the diamond "makes a huge difference in the price," Mike Fried, the CEO of Diamond Pro, a company that helps buyers find quality and affordable diamonds, told Money in an email. If Hilton's ring has a higher-quality stone, it could be worth between $4 million and $5 million, he said.
The center diamond's massive size "is quite rare," Kathryn Money of Brilliant Earth, an ethical diamond company, told Money via email. The carat weight, she said, plays a large role in determining its value, which she said could land between $2 million and $4 million.
Other experts including Amanda Winters of Blue Nile, an online diamond jeweler for engagement rings, made a similar price estimate, noting that quality for the 20-carat diamond is the determining factor for its cost. "Pear-shaped diamond engagement rings are very on-trend for 2018 and the split-shank halo setting is beautiful on Paris," she said. "It's a timeless stunner."
The ring is certainly fit for Hilton, who has made a career out of her family's fortune. Since starring in The Simple Life in the early 2000s, Hilton has been involved with a number of business ventures. That includes almost two dozen perfume lines, her own hotel on the way, an album and gigs as a DJ in which she is reportedly paid more than $1 million for a set.
And Paris wanted a pear-shaped diamond because her mother's engagement ring was the same shape, Greene told People. "The pear-shaped really jumped out for him and ultimately for her," he said. "He did some fishing, but in the end it was all him."
Zylka has appeared in The Leftovers and The Amazing Spiderman.
The price of Hilton's ring towers over that of the average engagement ring in the U.S. In 2017, the average amount of money a person spent on an engagement ring was $6,351, according to a survey conducted by the Knot. That's a jump from $5,095 in 2011, the Knot noted. And instead of 20 carats, the average size of a center stone was 1.2 carats — making Hilton's sparkler about 17 times bigger than most people's rings.
While there is no set rule on how much to spend on an engagement ring, strategic marketing in the industry has encouraged people to spend certain percentages of their paychecks or strict dollar amounts — usually about two months of a person's salary — for years.