Paris Hilton Was Partying So Hard She Briefly Lost Her 20-Carat Engagement Ring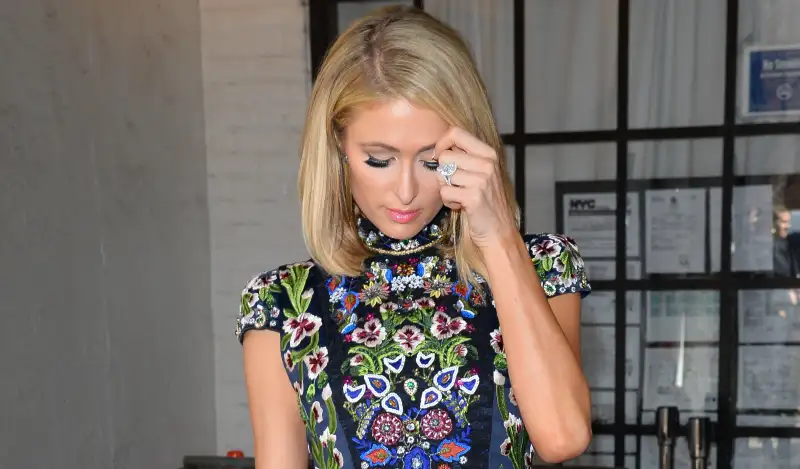 Paris Hilton lost her massive engagement ring briefly while partying at a Miami club — prompting an "army" of security guards to scour the club in search of the 20-carat diamond ring.
The 37-year-old DJ, who got engaged to actor and model Chris Zylka over the holidays, was dancing at RC Cola Plant at Mana Wynwood early Friday morning when her engagement ring flew off her finger and into the crowd, Page Six first reported.
At the frantic heiress' request, security searched the entire VIP area for Hilton's pear-shaped rock — which is worth anywhere between $2 and $5 million, according to experts — before Zylka discovered it, fittingly enough, in the ice bucket at a nearby table, a representative for Hilton told Money.
"It was amazing that they managed to even see that huge diamond in an ice bucket," a witness told Page Six. "Paris cried with relief when it was safely back on her finger."
Above & Beyond, the trance trio playing at the venue on Friday, tweeted their well wishes at Hilton later that morning.
Hilton did not reply to the tweet.