You Can Get Free McDonald's French Fries Today and Next Friday. Here's How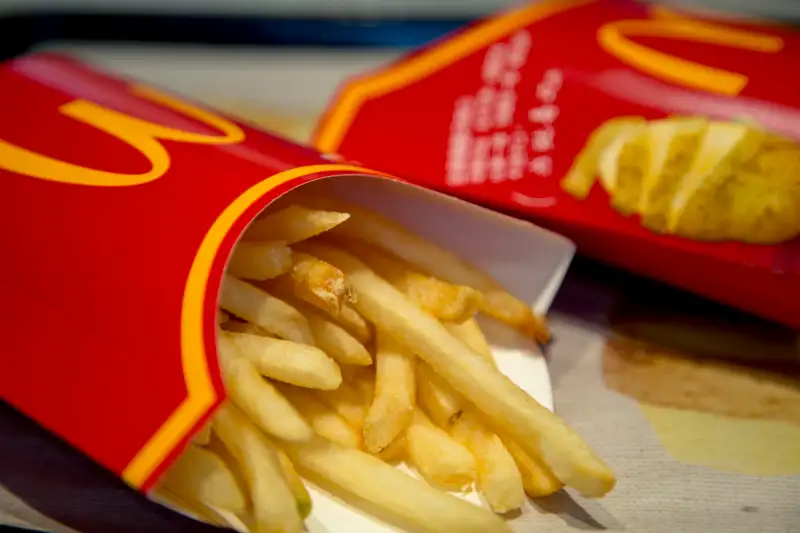 Zhang Peng—LightRocket via Getty Images
McDonald's is making its french fries even more tempting.
The fast-food chain is currently running a promotion that gives customers a free medium order of fries with any purchase of $1 or more. The deal is only valid on Fridays in April — and can only be redeemed once per week, per customer — so you'll have to act fast to get your end-of-the-week McDonald's pick-me-up.
To get your free McDonald's fries, you'll need to download and register for the app, and use it to make your qualifying purchase. Once you get the app, you'll also be eligible for other McDonald's deals, including $2 off any sandwich, free medium McCafé beverages with a purchase of $1 or more and a free beverage for every five McCafé purchases.
Can't make it to a McDonald's this week or next? Try making its famous fries at home with this tutorial.